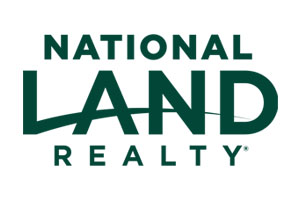 Peter G. Mazeine, a Certified Commercial Investment Member (CCIM) and Accredited Land Consultant (ALC), joined National Land in February 2018. He has been actively engaged in the real estate business since 1994.
He previously served as Senior Investment Advisor for Halderman Real Estate Services and Halderman Farm Management Services. Together, they comprise one of the largest brokers and managers of farm and transitional real estate assets in the United States, providing asset management, real estate brokerage, appraisal and consulting services for over 1,000 farm and transitional properties with a market value in excess of $1 billion and over 240,000 acres in 19 states. 
In addition to his role at National Land Realty, he is the managing member of Providence Land Advisors, LLC, based in Charlotte, North Carolina, specializing in private land investment with a focus on the transitional and agricultural sectors. The company and its affiliated partnerships currently own or have owned land in Florida, Kansas, Indiana, North Carolina, South Carolina, Vermont, and Virginia. The geographic and market diversity of the company's business history provides access to a diverse set of land investment opportunities. 
Peter received a business degree from the University of Vermont in 1990 and holds real estate broker licenses in North Carolina, South Carolina & Vermont. He is personally invested in partnerships which own and manage over 35,000 acres of farmland, ranchland, and timberland located in the Southeast, Midwest and Great Plains. In addition to his broad experience in the agricultural land sector, he also possesses an extensive background in commercial real estate development, transitional land, gas/oil & solar lease negotiations and conservation easement monetization. 
In his free time, Peter enjoys archery hunting, fishing, and boating on Lake Champlain. He is an elder at Trinity Presbyterian Church in Charlotte where he has served as chairman of the Finance, Personnel, and Long Range planning committees. Peter and his wife, Kelly, have four children (ages 14, 21, 23 and 26).
– Hal I. (September 13, 2023)
Pete Mazeine was very professional and knowledgeable regarding market conditions and has exceptionable contacts within the real estate brokerage and development community.
– Lawrence C. (August 11, 2023)
– Frank v. (January 03, 2023)
I have used a lot of real estate agents over the years, and Pete Mazeine is the best ever.
– Bill R. (September 19, 2022)
I want to thank Peter Mazeine for a wonderful Job of representing our property to all the interested parties . Every aspect of his help was very professional . His persistence in working the market and using his vast knowledge of the potential clients for our property Got the job done. I recommend National Land Realty for all your real estate needs working with Peter was a pleasure and hope we can work together again Soon !!
– Jim & Sandy P. (January 19, 2021)
Peter Mazeine did a very good job of keeping me informed during the entire process of marketing and closing on my property.
– Willis A. (May 14, 2019)

Peter Mazeine is committed to getting the best outcome for his clients. I have no hesitation in recommending him.
– B B. (May 02, 2018)
Pete Mazeine is a true professional that I have worked with for several years and can highly recommend.
– Chris P. (May 02, 2018)
Peter manages complex real estate partnerships with ease -- he simply gets things done. He is persistent, but admirably diplomatic.
– Walter B. (April 19, 2018)

Pete Mazeine brings a high level of professionalism to the table and easily instills confidence and trust in those with whom he works. I wholeheartedly recommend Pete and his team.
– Steve L. (April 17, 2018)

Peter Mazeine is a true land expert who continually works to get the best results for his clients.
– Kelly W. (April 17, 2018)
Land by State
Land Professionals by State