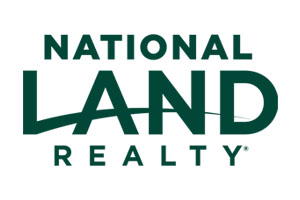 Paul Montjoy joined National Land Realty in 2017. Paul has over 15 years of experience in business development, transformational leadership, territory management, and competitive analysis. He is a certified prescribed burn manager with many other certifications such as the Landscape Contracting and Tree Surgery Certifications from the Mississippi Department of Agriculture & Commerce. His extensive knowledge of real estate, sales, and wildlife habitat easily allows him to help his clients buy, sell, or improve their land.
Paul is involved in several organizations such as The Wildlife Society, the American Fisheries Society, Delta Waterfowl, Ducks Unlimited, and the Bay Waveland Yacht Club. He graduated from Mississippi State University with two bachelor's degrees, one in wildlife, fisheries, and aquaculture, and another in landscape architecture construction.
Paul and his wife, Lea, live in Pass Christian, Mississippi, with their two sons, Eastman and Jackson. In his spare time, Paul enjoys hunting, fishing, and watching his sons play high school baseball and football.
– Stephen B. (May 22, 2018)
Land by State
Land Professionals by State