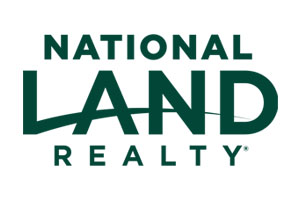 Paul began his career with National Land Realty in 2016 after retiring from a 31 year law enforcement career. He received a Bachelors Degree in Criminal Justice from Western Carolina University.
Paul lives in Carthage, NC, and has a daughter, grandson, and a granddaughter. He is an NFL fan and in his free time, he enjoys deer and turkey hunting, saltwater fishing, and travelling.
Paul is top notch.
– Elise P. (June 01, 2022)
Mr. Goins represented your company very well. He is professional and very knowledgeable. I would love for him to sell my home if he lived in the area.
– Robert M. (June 28, 2021)
Paul Goins is a very good man to work with. Not greedy! Does his job in a professional manner and keeps all informed. Will recommend to others.
– Linda W. (March 05, 2021)
Paul spent time with my wife and me to understand our perfect rec/hunting land parcel. He guided us to a perfect tract and so thankful for his expertise! Paul is now a friend for life!!
– Chad G. (March 05, 2021)
We tried to sale our land with a residential realtor for over 3 years, but we didn't have a reasonable offer. We decided to go with National Land because they dealt mostly with land and our family was very impressed because they had a lot of details about our area and were focused on specific information. Paul Goins (NC) was our realtor and he did a wonderful job and our land sold the first year we had it and at a great price! I would definitely recommend this reality to anyone wanting to sale their land.
– Linda B. (March 05, 2021)
Paul Goins was awesome to work with and very helpful for my husband and I while we were looking for and purchasing a farm. He was extremely knowledgeable about the area and he has a wealth of resources that we have been able to utilize for work on the farm.

Paul spent a lot of time with us and worked with us to get all of our due diligence done and more. Thank you Paul for all of your help.
– Joanne T. (March 05, 2021)
Guidance in getting survey, soil test, response to my inquiries and overall positive attitude
– Anthony G. (October 01, 2020)
Paul was very enthusiastic and proactive about marketing and selling our property. He was available at all times, and sincerely listened to our input regarding the marketing and sale of the property. We would gladly use him again.
– Michael F. (July 15, 2020)
– peter s. (May 25, 2018)
Paul is very knowledgeable with his work. He's very honest and keeps his word. Would highly recommend him to anyone needing to buy or sell property.
– Charlie Leroy H. (January 25, 2018)
Land by State
Land Professionals by State