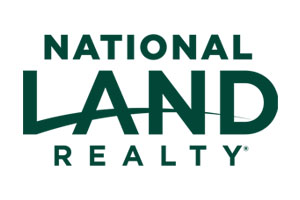 Paul Floyd joined the National Land Realty team of Land Professionals in March 2022. Before coming to NLR, Paul worked for the Greenville County Sheriff's Office for 12 years and served in the South Carolina Army National Guard for 9 years. He received his bachelor's degree in Financial Management from Clemson University. Paul has a passion for land of all kinds and is passionate about finding the right property for each and every one of his client's needs. In his free time, Paul enjoys spending time outdoors and can often be found at the shooting range working on his precision rifle marksmanship. He and his wife, are based out of Greer, South Carolina, where they live with their two beautiful daughters.
– John H. (August 02, 2023)
Paul did an outstanding job assisting me in my land purchase. He knew the location of the land I was purchasing and informed me of the layout of the land. He took care of all the details from start to close. I highly recommend National Land Realty and Paul Floyd specifically, if you are looking for someone that cares about your needs. Thanks to Paul and team.
– Rich H. (July 21, 2023)
Communication from start to finish was always exceptional. I could not have hoped for an easier transaction.
– John H. (June 05, 2023)
It was a pleasure working with Paul. He was very helpful and helped to guide the process to a successful conclusion.
– Jay H. (December 20, 2022)
Well pleased with recent property transactions and Paul Floyd was excellent to work with!!! He was friendly, knowledgeable and responsive! Thank you, Paul! I will definitely recommend you to others!
– MaryJane K. (November 03, 2022)
– Martha T. (September 17, 2022)
Paul was working on a different listing for us. We wanted to sell this property also but thought it could take awhile. Paul found a buyer and put a deal together before this ever hit the market. Thank you!
– Alma E. (August 31, 2022)
Working with Paul Floyd at National Land Realty was a great experience. He sold my property for full asking price within twenty-four hours. A lot faster than I ever expected. Great job!! Thanks Paul!
– Edith G. (August 30, 2022)
Thank you National Land Realty for your expertise in listing and selling our property. Paul was very professional and helpful. Our property was sold in a very reasonable time frame with no issues at all. It was a pleasure working with Paul at NLR.
– Martha T. (August 29, 2022)
Land by State
Land Professionals by State