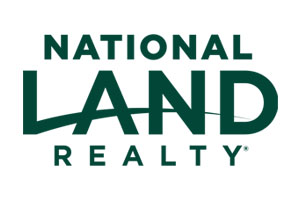 Close
Contact Parker Breuel
Fill out the form to the right and click "Send" to contact Parker.
Parker Breuel joined National Land Realty in May 2020 after interning at the NLR Knoxville, Tenn., office. Growing up, Parker's family was involved in agriculture, which gave him a special appreciation for the land and its many uses. Parker earned his Bachelor of Science degree in Food and Agricultural Business at the University of Tennessee, Knoxville. He is involved with the Ducks Unlimited chapter at the University of Tennessee, the National Wild Turkey Federation, and the Knoxville Area Association of Realtors. Parker was born and raised in Jonesborough, Tenn., but now calls the Knoxville area home where he lives with his two Border Collies named Lillie and Gracie. In his free time, you can catch him in outdoors, hunting and fishing, or spending time with his friends and family.
Parker was awesome. As an out of state buyer I really relied on him to represent me and also to physically be there when something had to be done. He was always willing to help in any way he could. I would highly recommend him based on his honesty, integrity, professionalism, knowledge of the local market, and just general friendliness.
– Richard G. (May 25, 2021)
– Stella C. (February 25, 2021)
Parker was fabulous and helped us with an out of state purchase. Great person and super helpful.

– Ashley S. (February 03, 2021)
Friendly, honest, punctual and hard working.
– Ute S. (November 05, 2020)
– Anthony G. (November 05, 2020)
Parker was super helpful. Excited to start a land purchase process and find the right place for my family!
– John Kyle T. (October 20, 2020)
Land by State
Land Professionals by State