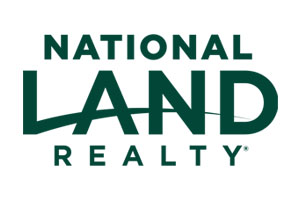 Parker Breuel joined National Land Realty in May 2020 after interning at the NLR Knoxville, Tenn., office. Growing up, Parker's family was involved in agriculture, which gave him a special appreciation for the land and its many uses. Parker earned his Bachelor of Science degree in Food and Agricultural Business at the University of Tennessee, Knoxville. He is involved with Ducks Unlimited, the National Wild Turkey Federation, and the Knoxville Area Association of Realtors. Parker was born and raised in Jonesborough, Tenn. where he still calls home with his Border Collie. In his free time, you can catch him outdoors, hunting and fishing, or spending time with his friends and family. 
We started with Parker Breuel months and months ago not knowing whether to buy land and build or purchase a home. Parker is patient, professional and does his homework! When we found an existing property, he got all of our questions answered (there were tons) and attended inspections and met with utility companies on our behalf since we were out of town buyers. We would highly recommend Parker for any of your real estate needs. He exceeded our expectations and anticipated things to come. We would most definitely use him again in the future. Can't say enough good things about his work.
– Dave N. (November 17, 2023)
– Gary B. (August 29, 2023)
I had a great experience working with Parker Breuel during my land search that lasted on and off over three years. Parker was great to work with and helpful during the whole process.
– MIke S. (August 15, 2023)
Kept me up to date on all aspects of the property sales.
– Mark N. (January 09, 2023)
Kept me up to date on all aspects of the sale of the property.
– Mark N. (January 08, 2023)
Parker Breuel worked with my husband and I for about 4 years assisting us in finding our "forever home" property in Tennessee. This wasn't easy due to us living in Orlando, FL and attempting to be a competitive buyer in another state, but ultimately it was Parker that identified the 31+ acres we successfully purchased in November as well as connecting us with local resources to help us with the initial development. He was incredibly responsive and listened to what we did and didn't want. We would highly recommend Parker to anyone looking for a strong realtor.
– Kim S. (December 19, 2022)
The team at National Land Realty are as good as they get. I thoroughly enjoyed working with Parker Breuel. He constantly exceeded all my expectations while we searched for and ultimately purchased our dream property. Real estate transactions can be stressful and challenging if you don't have the right team. Parker and National Land Realty are without a doubt the All-Star team you need and can't live without. He continually stayed in contact and was available at a moment's notice. He has a great deal of knowledge about land and land development. As we searched for property, Parker was able to actually walk the land and give his professional assessment of the land. His expertise is priceless and uniquely positions him to provide a level of service you won't get from other agents who just send you links without a true love for nature and land. Parker will actually get out of his vehicle and get his boots dirty! If you are looking for an honest, hardworking, professional realtor who actually knows the business and the ins and outs of land purchases, look no further than Parker Breuel and National Land Realty!
– Evan L. (October 17, 2022)
We just cannot say enough positive things about Parker … We engaged with this gentleman in, probably, October 2020 – just getting to know each other. Then, we went under contract with Parker as "our" agent in January 2021. Our list of prerequisites was seriously long and seriously detailed: ALL members of our family cited what was important to them; we consolidated the list into categories; we laminated the categories and added magnetic stickers to the back of each one; and, we, alone, spent months shifting the categories around on our refrigerator door, until we had 'the' list – our "Wish List." And, then, Parker met us anywhere and everywhere we wanted to look at land – Deer Lodge, Wartburg, Crossville/Cookeville, Oneida, Greeneville, Tazewell, Sneedville, Thorn Hill, Bean Station, Blaine, Kyles' Ford, Rogersville, Eidson, etc. (That's some serious mileage, too.) We even looked as far into East Tennessee as Mountain City. He'd even coordinate with contacts in VA, when we'd have a whim to look at property in Middlesboro, Jonesville and Jefferson. No matter what, though, Parker was there at every turn, including when we pretty-much changed our target from minimal acreage to bite-the-bullet-and-go-for it acreage. We found our property – a listing Parker sent to us – on 25 March 2022 and closed just roughly 5 weeks later on 04 May 2022. That's 19 months from introduction to closing! This property not only met every one of our minimal criteria (There were 14 of these …), but it is so much more than we could have ever imagined. And, Parker was there – right beside us – the entire time, including walking these properties with us, as well as helping us find a fence/gate installer and coordinating development of a Forest Management Plan. For us, Parker is more than a realtor: He is a trusted friend. And, again, we just cannot say enough positive things about him!
– Aaron A. (July 25, 2022)
Parker was awesome. As an out of state buyer I really relied on him to represent me and also to physically be there when something had to be done. He was always willing to help in any way he could. I would highly recommend him based on his honesty, integrity, professionalism, knowledge of the local market, and just general friendliness.
– Richard G. (May 25, 2021)
– Stella C. (February 25, 2021)
Parker was fabulous and helped us with an out of state purchase. Great person and super helpful.

– Ashley S. (February 03, 2021)
Friendly, honest, punctual and hard working.
– Ute S. (November 05, 2020)
– Anthony G. (November 05, 2020)
Parker was super helpful. Excited to start a land purchase process and find the right place for my family!
– John Kyle T. (October 20, 2020)
Land by State
Land Professionals by State