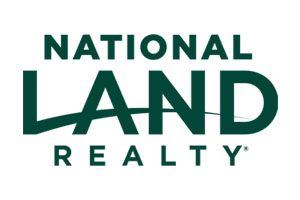 Mitchell Jones joined National Land Realty in June 2020, bringing a wealth of experience in managing and selling thousands of acres in central and west Alabama. Previously with Tutt Land Company, the seasoned land professional enjoys selling a wide range of rural properties including timber, recreational, transitional, commercial, residential, farm, and hunting land.
The University of Alabama graduate is involved with the Realtors Land Institute (RLI) and currently acts as RLI Board Treasurer. He is also an FAA Certified Remote Pilot and Certified Prescribed Burn Manager.
Mitchell and his wife, Alex, reside in Birmingham, AL, with their dog, Boss. In his spare time, Mitchell enjoys land management, turkey and deer hunting, gardening, farming, and boxing.
Professionalism, Quality, Responsiveness, Value
(May 25, 2021)
I really enjoyed working with Mitchell during my land purchase. He was responsive to my questions and add value to the transaction with his knowledge of the market. I highly recommend him for your next land purchase!
– Shane S. (February 01, 2021)
Mitchell did an outstanding job for us on the sale of our farm. From the initial listing to the drone footage for the ad to the time receiving offers.
– Jim W. (February 01, 2021)
Mitchell Jones is the best! Super Professional, and made our purchase as pain free as we could ask. Look forward to working with him again in the future!👍
– Derryl P. (January 13, 2021)
Mitchell Jones was responsive and direct throughout the entire process of selling our family land. He recognized the unique features of the property, and was patient about waiting for the buyer who would value those at the same level we did. He was also appreciative and respectful of the emotional investment involved in a piece of family land.
– Bill S. (January 13, 2021)
My experience with this company was very good. The process was well handled and in a professional manner. I would definitely recommend this company and the realtor I used. Mr. Jones did a wonderful job in handling the sale of my property.
– Dorothy E. (December 07, 2020)
Great experience working with Mitch Jones. Very smooth process. He went over and beyond to ensure our needs were met. Highly recommend!
– Rachael D. (July 22, 2020)
Land by State
Land Professionals by State