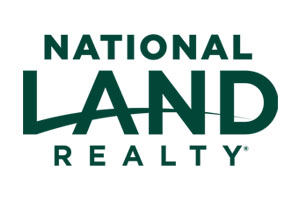 Close
Contact Mike Helms
Fill out the form to the right and click "Send" to contact Mike.
Michael "Mike" Helms joined the National Land Realty team in May 2021. Mike is a third-generation farmer who was born and raised on a farm in Willamette Valley, Ore. In 2009, he and his lovely wife, Josephine, sold their farm and moved to Central Oregon where they currently reside.
Mike has experience in farming a variety of crops including blueberries, grass seed, vegetables, and peppermint for oil from his distillery. Mike has also owned and operated ranches in the Eastern Oregon area. Along with two partners, Mike has also owned and operated a business called "Madras Freight Lines", a livestock hauling company, for five years. Mike is a licensed real estate broker and has worked for Land and Wildlife.com with experience in sales of agricultural land, ranches, rural residential properties, and estates.
With his knowledge in crops, livestock, soil types, and water rights, he brings a unique set of skills that are helpful to most clients and their goals in real estate sales and development. Mike is in a variety of organizations including Oregon's Cattlemen's Association, National Rifle Association, Oregon Hunter Association, and Rocky Mountain Elk Association.
When he is not working, Mike enjoys being actively involved in his local church, spending time with family, big game hunting, upland game bird hunting, and fishing in the high lake of Central and Eastern Oregon.
Mike was very professional to work with and worked hard to get the right people looking at our listing.
– Jim C. (October 22, 2021)
Mike worked well with us in selling our property. He did a good job of keeping us informed
– Jane Thompson . (October 22, 2021)
Mike Helms went above and beyond the call of any realtor with whom I have worked with to make the sale of our property easy, profitable and... if it weren't for parting with a piece I loved... enjoyable.

Mike made himself intimately familiar with our cabin and the surrounding property. He was, therefore, able to price and market it appropriately, which resulted in an almost immediate sale. As we live far from the piece, Mr. Helms went himself to make improvements and ready the property for sale. I cannot recommend this individual more highly. Professional and proficient, supplemented by sincere, friendly and hard-working.

An excellent experience overall.

Thank you!
– Tanya W. (June 14, 2021)
We had a great experience working with Mr. Helms. Our sale was fast and furious; we had to sell our property in a hurry to be able to purchase our dream property. Everything had to line up perfectly and time was of the essence. Mr. Helms took care of us every step of the way and kept us calm and reassured even when things got hectic or stressful. He was also a strong advocate for us when we ran into issues with the lender in the last few days leading up to the close.
– James A. (June 10, 2021)
Our commercial hay farm had been listed through another real estate company for 4 years, with no sale. After our previous listing expired, Mike contacted us about listing the property, and he sold it for us within 3 months to the first prospect! We saw firsthand the integrity, diligence and honesty in which he operates. Mike took us through the sale process with ease, bringing buyer and seller together in an agreement that worked wonderfully for us both. We have done business with several realtors over the years, and can honestly say Mike Helms is among the best there is!
– John & Debbie V. (June 08, 2021)
Mike Helms was really great and easy to work with. Up front with everything he knew about the property. Met with us in person and on the phone several times prior to purchase. We felt he was fair to all parties, seller and buyer. Easy experience, would definitely use him again!
– Tyson S. (June 02, 2021)
Excellent, reliable, truthful, and keeps his appointments.
Great customer service. Sold our land in a professional
Manner.
– John T. (May 30, 2021)
I met Mike Helms in the fall of 2020 when he represented me in a land purchase deal in Mitchell, Oregon. My wife and I met Mike at the property and he packed a lunch including sandwiches, cold drinks and even a dessert! Mike is very knowledgeable and was right on top of every aspect of our purchase. I'm a retired builder from Oregon City and consequently, I've done business with numerous realtors and I can tell you without any reservations that Mike Helms knows his business and will represent you in a very professional and courteous manner.
– Doug T. (May 28, 2021)
Very professional. Respectful of our privacy. Communicated very well.
– Tim V. (May 27, 2021)
Once we decided to buy, Mike Helms delivered fast and knowledgeable service in a market that was extremely competitive. His "what to offer" advice landed us the home we wanted in short time. If you want someone in your court, pulling for you, we highly recommend Mike Helms!
– Del & Denise M. (May 26, 2021)
Throughout the several months we were searching for a home, Mike was always there every step of the way. He always answered every call or email no matter the time of day. His professionalism, knowledge, ethics and hard work were greatly appreciated! He was never selling us a home, but rather ensuring we were making the best decision for our family each time we looked at a property. We would highly recommend Mike to anyone that is searching for a new home or even selling a home! Thanks Mike for being an absolute pleasure to work with.
– Janine M. (May 24, 2021)
Land by State
Land Professionals by State