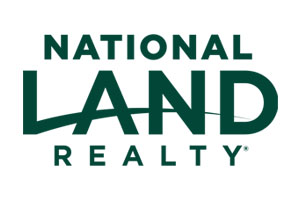 Matt Walters is a Mississippi & Alabama Registered Forester (#2302) who has owned and operated Walters Forestry Services since 2003, and worked as a partner in Sustainable Resource Managers, LLC since 2018 . A graduate of Mississippi State University with a Bachelor's Degree in Forestry, he is also a certified prescribed fire manager, a Tree Farm Inspector, and has experience in many different fields of forestry and land management.
Timber appraisals and sales, prescribed burning, pine and hardwood timber marking, and land management recommendations are just a few facets of his forestry work. Over time, Matt's niche has become wildlife-oriented forest management, and he has worked alongside both state and private sector wildlife biologists to develop and implement forest and habitat management activities which help landowners achieve their specific objectives.
He's been an active real-estate sales person across Mississippi since 2007 and became a part of the National Land Realty Team in 2017.  His experience with forest and land management for his clients across the state has allowed him to stay connected and be involved with the different regional land markets of Mississippi. Whether we are talking property acquisition, liquidation, maintenance, or enhancement, Matt loves to be involved with land! 
Matt Walters did a great job working with us on our sale. Very professional and east to work with.
– Carol W. (January 06, 2022)
He was GREAT! Did every thing VERY well.
– James C. (November 30, 2018)
Had a piece of farmland to sell and asked Matt Walters of National Land Realty to handle it for me. He did an outstanding job, to include a detailed comparative market analysis of recent land sales throughout the area to ensure it was fairly priced. The sale went quicker and smoother than I had expected. As a result of his detailed efforts and ultimate smooth sale transaction, would definitely recommend their services to anyone who want to ensure you are getting the maximum value that the market will bear for your rural property.
– Ken P. (February 01, 2018)
Matt Walters and Mark Lewis provided first class attention to detail and customer service was over the top. My wife and I could not have been more pleased with our National Land Realty experience and the people that make the program work. I would strongly recommend National Land Realty to anyone that is serious about selling or buying property.
– Bill T. (January 13, 2018)
Land by State
Land Professionals by State