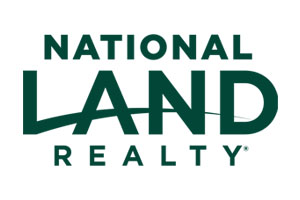 Mark Wright serves as a Land Broker in Kerrville, Texas. He is a Texas Water Rights Expert and has over 20 years of experience in the real estate industry, specializing in 1031 tax-free exchanges and conservation easements. Mark was born in Sweetwater, Texas, and spent much of his time growing up in the outdoors, hunting and fishing across the state. His love for the land continued throughout his early years and after earning his bachelor's degree from Texas State University, Mark began working in the real estate industry with companies such as Cabela's, Mossy Oak, Sotheby's, and Coldwell Banker. During his time at the different franchises, Mark worked on land transactions for many types of properties including farm, ranch, commercial, residential, and industrial land. Now as a part of the National Land team, Mark uses his extensive knowledge and experience to help clients find the perfect property and landowners successfully sell their land. Member of the Kerrville Board of Realtors, Texas Realtors, and the National Association of Realtors.
When he's not busy working, Mark enjoys hunting, fishing, gardening, reading, golfing, and bird watching.
– Elaine P. (March 03, 2021)
Mark Wright es la persona más Amable, Honesta, y sencilla que conozco, siempre tratando de ayudar Excelente Amigo, por eso le confio todo para cualquier negocio que hago Gracias Marcos!!
– Julieta H. (May 08, 2019)
Mark Wright has been an excellent managing broker nice treatment and troubleshooter.
– Dania H. (May 02, 2019)
Mark was very professional! His competency and experience in the business is invaluable! If you have an opportunity to work with him and his organization considered yourself in great hands!
– Miguel H. (May 01, 2019)
Have had the opportunity to get to know Mark. He's a great broker. Easy to talk with, empathetic, a person who knows the business perfectly. Gran agente comercial. La comunicación es fluida y eficaz. Mark es una persona honesta que conoce las necesidades del cliente, alguien que sabe del negocio.
– Julieta C. (April 30, 2019)
Mark Wright was very professional and courteous. Enjoyed doing business with him.
– Tony L. (April 12, 2019)
I have known and done business with Mark Wright since the 1990's. I have always found him to be a consummate professional, acting in the best interest of his clients. I look forward to doing additional business with him in the future and would not hesitate to refer others to Mark and National Land Realty
– Steve M. (April 09, 2019)
Mark Wright was extremely helpful and knowledgeable in all aspects of the business. Especially in the areas of conservation and water rights. I enjoyed working with him and look forward to future business with him and his company
– Arthur B. (April 07, 2019)
Mark Wright was extremely helpful in finding the place of our dreams. We found him honest, dependable and knowledgeable about real estate. He listened to our wants and fulfilled our needs. Would work with him again.
– Lisa S. (April 07, 2019)
Mark was informative and informational from start to finish. His background in investments, land conservation, and water rights was a huge asset for us as he was able to walk us through some of the more complex parts of buying our property. Never once were we pressed to buy. We'll send everyone looking to buy in the Texas Hill Country his way.
– Jordan W. (April 07, 2019)
Land by State
Land Professionals by State