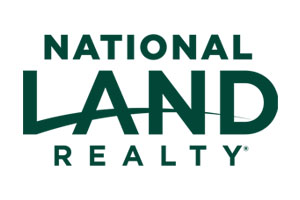 Close
Contact Mark Williams
Fill out the form to the right and click "Send" to contact Mark.
Mark Williams joined National Land Realty in July 2020, after being in real estate for 10 years, new home sales for 4 years, and lot sales for 4 years. His former employers were eXp Realty, Coldwell Banker, and Peachtree Properties. In his experience, he has sold residential, new construction and investment properties, but if he had to choose a favorite type of property to sell it would be investment properties and recreational land. Mark says he joined National Land Realty to join a team of professionals dedicated to land sales and customer satisfaction. What sets him apart from other land professionals is his dedication and customer focus.
He is proud to have his NC real estate license, being a buyer representative, seller representative, as well as having his NC Pesticide License. He is also involved in the NC Forestry Association, NC Realtors Association, Disabled American Veterans, The Fallen Outdoors, and the Veterans Association of Real Estate Professionals.
In his free time, you can catch him hiking, camping, fishing, hunting, landscaping, landscape lighting, swimming, and spending time with his family. He currently resides in Wilmington, North Carolina with his wife Jessica, daughters Alexis, Annabelle, and Ava and 2 Dogs Ale and Jackson.
We are honored and thank Mark, who is a veteran of the Army in the U.S. Military.
Mark did an excellent job managing the transaction and multiple parties involved.
– Mark W. (August 17, 2021)
Land by State
Land Professionals by State