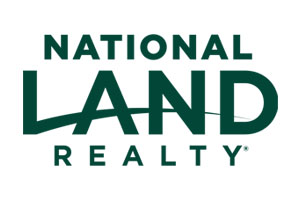 Mark Driver joined National Land Realty in 2018. Mark was born and raised in Nashville, Tennessee, and has spent over two decades in service-oriented professions. He has also been a self-employed taxidermist for 20+ years. Mark received his bachelor's degree in wildlife biology from the University of Tennessee and his associate degree in medical lab technology from Jackson State Community College. He is active in multiple ministries and is a member of the Buckventures Pro-Staff. 
In his spare time, Mark enjoys hunting, motorsports, ministry work and spending time in the great outdoors. Mark and his wife, Antoniette, have a son named Wyatt. They currently live in Scotts Hill, TN.
– Patricia F. (December 02, 2022)
Always friendly and understanding as this was the first time in selling property. I had lots of questions and he was always understanding in answering them.
– Danielle S. (June 25, 2021)
Everything
– Bruce W. (April 07, 2021)
He sold it!
– Bruce W. (February 11, 2021)
Mark Driver is an honest guy who will work hard for you. He is an outdoorsman and knows land value. Super guy!
– Ginger T. (October 14, 2019)
Our previous experiences with Mark Driver have been great. He has always proven to be trustworthy and dependable and we intend to work with him on our future land purchases.
– Will Q. (October 14, 2019)
Mark was/is very competent and knowledgeable in his trade. He is patient and ready to listen to all concerns, and to offer suggestions that make a difference in getting the task accomplished in a concise and effective manner. I would happily recommend him to anyone pursuing a land sale!

– Patricia M. (October 14, 2019)
Land by State
Land Professionals by State