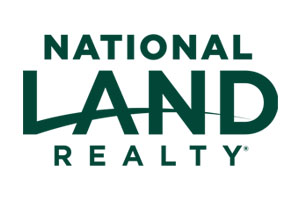 Louis Holbrook joined National Land Realty in 2020. With experience in land management and brokering complex transactions, he is an expert in assisting real estate buyers and sellers. He holds a Master's Degree in Agricultural Business Management from Mississippi State University and Finance and Environmental degrees from Southern Methodist University in Dallas, TX. His passion lies in hunting, fishing, and assisting others in buying and selling real estate.
Louis was great to work with. I live in GA, and he made it very easy to talk to him, and see the marketing packages, and he kept me in the loop every step of the way. I am so grateful for the way the sales of my land proceeded so smoothly.
– Shannan T. (May 04, 2022)
I thought Louis and the team at National Land Realty did a really excellent job of helping to get the best out of our property and achieve the absolute maximum value.
Living overseas, it was essential to work with someone I could trust and have my interest at the forefront since travel was limited. Louis was knowledgeable, fair and straightforward. I really appreciated him telling me like it is and helping us to weed through the serious bidders and the weekend tire kickers. I heartily recommend National Land Realty.
– Ray L. (May 02, 2022)
He did everything I asked for! Great agent.
– Roy C. (March 24, 2022)
Our agent was very knowledgeable about the market in our area and had a personality that was very easy to work with. He was able to show the house several times and was always willing to work around our schedule. I was very impressed with the technology that he used to allow our home and property to be seen virtually.
– aaron g. (February 22, 2022)
Land by State
Land Professionals by State