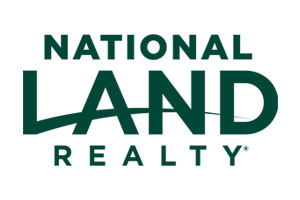 Lee Skinner has been in the real estate industry for ten years and was previously employed with Noxubee Real Estate before beginning his career at National Land Realty. He graduated from Mississippi State University with a Bachelor's degree in Real Estate & Mortgage Financing. Lee brings a great deal of expertise in farmland and Recreational sales to our company. Networking and contracting with other land owners has helped him to find the perfect tracts of land his clients are looking for.
Lee grew up on a 3,000 acre row crop farm that he currently lives and works on along with another 1,000 acres that he farms himself. He has a wife, Chelsie, and two girls Avery and Rylee. In his spare time, Lee enjoys hunting and fishing.
All aspects of the sale were handled professionally.
– Robert H. (May 18, 2022)
– Ryan K. (January 31, 2022)
Excellent, responsive, knowledgeable. We had a couple of wrinkles - low appraisal and some title issues - but Lee handled them professionally and we were able to hold the deal together.
– Ron B. (December 08, 2021)
Lee was very professional and knowledgeable. He was able to help me come to a comfortable decision and walk me through the buying process with ease.
– Haley F. (December 01, 2021)
Lee Skinner was very informative and professional throughout the process. Very pleased!
– kevin s. (August 30, 2021)
Lee Skinner was a pleasure to work with. He made the buying process easy as can be.
– Dusty J. (August 27, 2021)
– Ryan K. (September 21, 2020)
Lee Skinner was very knowledgeable and provided great service in the selling of my property. In addition to being very professional, he went above and beyond to move my property quickly. I would recommend him to anyone wanting to buy or sell land!
– Jason E. (September 14, 2020)
Lee is great to work with. I would recommend to anyone wanting to sell land.
– Larry G. (July 28, 2020)
All aspects of the sale were handled professionally! Was a pleasure doing business!
– Robert H. (October 01, 2018)
– Mark D. (September 10, 2018)
Mr. Skinner was prompt and on time. We were pressed for time on closing. He worked it out between buyer and seller. Very good. Thanks!
– Phillip S. (June 01, 2018)
– John H. (March 02, 2018)
– Mitch L. (July 27, 2017)
– Peter C. (July 27, 2017)
– Anthony S. (March 06, 2017)
– e s. (November 06, 2015)
Land by State
Land Professionals by State