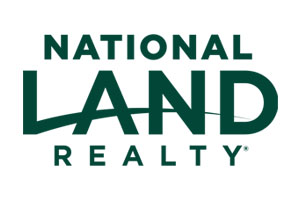 Close
Contact Landon Reeves
Fill out the form to the right and click "Send" to contact Landon.
Landon Reeves joined the National Land Realty team in February 2021. Landon previously worked as a Wildlife Officer for the Tennessee Wildlife Resources Agency for 7 years and as a land manager for private landowners in Tennessee for six years. As a lifelong outdoorsman and wildlife enthusiast, Landon has a special interest in large recreational and timber tracts.
Landon received his bachelor's degree in wildlife and fisheries management with a minor in forestry from the University of Tennessee. He is actively involved in the National Wild Turkey Federation (NWTF) and the Quality Deer Management (QDMA) in West Virginia. Landon currently resides in Jane Lew, W.Va., and when he is not working, Landon enjoys hiking, hunting, fishing, training hunting dogs, and traveling.
We couldn't have asked for a better experience with Landon at National Land Realty. Landon went well beyond the duties of a realtor and helped us find exactly what we were looking for. He made several trips to the property, met with the seller, and local contractors for us as we live in Texas and couldn't make the trip each time. We just closed on our property last week and couldn't have done it with him. Would highly recommend.
– Daniel J. (November 19, 2021)
Landon did an excellent job selling my land. He always kept me informed on what was going on. The most important thing was he was honest with me. I was a motivated seller and wanted to sell within 30 days. He told me it would take about 120 days, and it took about 110. Also, if he didn't know the answer to one of my questions, he would tell me, "I don't know, but I will get you the answer " and he would. That was a big positive in my book. If or when I ever choose to buy land in WV, I will definitely be hitting Landon up. I would always recommend him to my friends. If I could give him 10 stars, I would.
– Daniel C. (August 30, 2021)
Land by State
Land Professionals by State