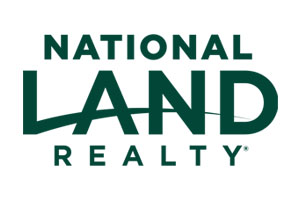 Close
Contact Keith Morris
Fill out the form to the right and click "Send" to contact Keith.
Keith Morris joined the National Land Realty team in March 2021. Keith works as an adjunct professor for negotiation and dispute resolution courses at the University of Mississippi. Keith has previous experience as a petroleum landman and in international contracts and negotiations for land acquisition at Royal Dutch Shell. Keith has an interest in timber, agricultural, and recreational real estate.
Keith received a bachelor's of science degree in business administration from the University of Southern Mississippi and a master's of business administration from Belhaven College. Keith is involved in the Association of International Petroleum Negotiators and the Mississippi Forestry Association. Keith resides in Oxford, Miss., with his wife. When he is not working, Keith enjoys teaching, reading, and spending time with friends and family.
Andrew was very attentive to details and a pleasure to work with during the sale of my properties. Found buyers in an amazingly short period of time.
– Charles D. (August 19, 2021)
– Chad C. (August 03, 2021)
Andrew is the consummate professional. One of the best experiences I have had in buying/selling property.
– Randy D. (July 29, 2021)
Mr. Keith Morris was a true God send. My wife and I were on the hunt for our little slice of the American dream for over 4 years and had dealt with probably 8 realtors over the course of that time. We have never found anyone as honest and prompt as Mr. Keith. He has a passion for what he does. The best part is that he wasn't pushy. He just provided all the facts and recommendations. He's very knowledgeable and thorough with the entire process. Even though our tract wasn't considered a massive purchase for most, he made us feel like the most important people on Earth. It's hard to find honest people in this day and age. But if you want a smooth and seamless realty experience, look no further than Mr. Morris. Mr. Keith, thank you so much for working hard to help us.
(July 16, 2021)
Keith Morris was more than a pleasure to work with. Keith went above and beyond to help me feel comfortable about my purchase by providing all the info I needed and more. He has a genuine passion for what he does and is very knowledgeable about his listings and their potential. I look forward to doing more business with Keith in the future!
– Dennis R. (July 16, 2021)
Land by State
Land Professionals by State