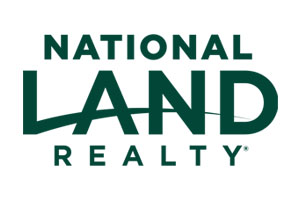 Keith Morris joined the National Land Realty team in March 2021. Keith works as an adjunct professor for negotiation and dispute resolution as well as international business courses at the University of Mississippi. Keith has previous experience as a petroleum landman and in international contracts and negotiations for land acquisition at Royal Dutch Shell.
Keith has an interest in timber, agricultural, and recreational real estate. His interest in land originated with an inheritance of properties in Wilkinson County, MS which has been in his family for many generations. This instilled in him the pride and benefits of direct land ownership.  He uses these skills to manage properties he has acquired in Pontotoc and Calhoun Counties in North MS and to assist landowners and clients in value creation for their own properties. 
Keith received a bachelor's of science degree in business administration from the University of Southern Mississippi and a master's of business administration from Belhaven College. Keith is married to Carolyn from Bruce, MS and they have one daughter who is a registered nurse. He is a Christian and attends church in Oxford, MS.
Very professional, courteous, and always answered all my questions. My agents, Keith and Andrew, always went above and beyond my expectations. I always felt they had my best interests in mind and were giving it their all to help me sell my property. I would use them again in a heartbeat.
– Matthew S. (October 11, 2023)
Keith and Andrew were the utmost professional and were with me step by step in the process of finding a buyer for my property. They did the research of what the land was valued, how much traffic the land had near it as it was more of a commercial property and also listed it in multiple ways (signs, internet listings, etc.). I had constant updates on how many interested parties either viewed my listing by internet traffic data and/or with direct communication from both Keith and Andrew via texts, emails, and phone calls on a regular basis. I had my property listed with another company before National Land Realty and was very disappointed in my previous agent at a different agency since they did not provide anywhere near the service that both Keith and Andrew provided. If I have any future properties to sell, Keith and Andrew will be my agents. I couldn't have asked for anything more as they went above and beyond my expectations in their services. They both definitely earned 5 out of 5 stars for their professionalism, hard work, dedication, and results.
– Matt S. (September 27, 2023)
I highly recommend Keith Morris and Andrew Lewis. They found me the perfect property for my needs. They educated me on the pitfalls of some of the properties I looked at. They gave me very strong advice on what questions I should be asking. I feel not like I was dealing with a business, but friends that had my best interest at heart. I am very fortunate I met them.
– Mike W. (July 23, 2023)
Keith Morris and Andrew Lewis worked hard to get my property sold. Selling a property can be stressful but not with Keith and Andrew. They have great communication and determined effort. Best in the business!
– Dennis R. (July 13, 2023)
Andrew Lewis and Keith Morris are very professional and personable. Andrew asked how I wanted the land tracts marketed and then along with Keith executed my wishes flawlessly. Choosing Andrew, Keith and National Land Realty was one of the best decisions I've ever made. Andrew and Keith immediately made you feel like you were part of their family. Our time was short but that was because they worked hard, got business done and finalized very quickly ! Thank you Andrew and Keith for all you did for my family.
– Genevia S. (May 09, 2022)
Andrew was very attentive to details and a pleasure to work with during the sale of my properties. Found buyers in an amazingly short period of time.
– Charles D. (August 19, 2021)
– Chad C. (August 03, 2021)
Andrew is the consummate professional. One of the best experiences I have had in buying/selling property.
– Randy D. (July 29, 2021)
Mr. Keith Morris was a true God send. My wife and I were on the hunt for our little slice of the American dream for over 4 years and had dealt with probably 8 realtors over the course of that time. We have never found anyone as honest and prompt as Mr. Keith. He has a passion for what he does. The best part is that he wasn't pushy. He just provided all the facts and recommendations. He's very knowledgeable and thorough with the entire process. Even though our tract wasn't considered a massive purchase for most, he made us feel like the most important people on Earth. It's hard to find honest people in this day and age. But if you want a smooth and seamless realty experience, look no further than Mr. Morris. Mr. Keith, thank you so much for working hard to help us.
(July 16, 2021)
Keith Morris was more than a pleasure to work with. Keith went above and beyond to help me feel comfortable about my purchase by providing all the info I needed and more. He has a genuine passion for what he does and is very knowledgeable about his listings and their potential. I look forward to doing more business with Keith in the future!
– Dennis R. (July 16, 2021)
Land by State
Land Professionals by State