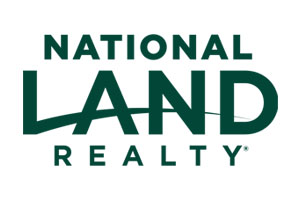 Justus Koester joined National Land Realty as a land professional in 2017.  He grew up in the heartland of the Midwest where he was a student athlete and earned the prestigious honor of Eagle Scout.  He is a decorated veteran and served in the U.S. Coast Guard where he was first introduced to the beauty of Florida.  After serving, he settled in Fort Myers and has made this amazing state his forever home where his two children were born and raised.  Prior to joining National Land, Justus was the owner of a brokerage firm in Southwest Florida.
 In his 5 years at National Land, Justus has represented both sellers and buyers in transactions ranging from recreational, ranches, farms, orange groves, transitional, and commercial land.  He is passionate about understanding and helping his clients and has the ability to think outside the box and develop strategies that benefit all. He continues to embody the principles of his time in the Coast Guard and as an Eagle Scout by translating those core values of "Always Prepared" and "Helping Others" into his mission to support his clients.
 Justus is headquartered out of Lee County, but splits residence in both Lee and Hillsborough counties with his wife Alli.  They have two grown children, one in college at UCF and the other that resides in Asheville, NC.  In his spare time, he enjoys the outdoor lifestyle of camping and fishing.  He was a former triathlete and has competed in several local and national races including ironman races.  His other love of his life is his dog, Maizey, that has been known to join him on his visits to some of the more remote properties and his frequent companion when Justus volunteers at his local humane society.
My husband and I are so grateful for Justus Koester at National Land Realty. This was our first time purchasing a parcel of land and his knowledge and connections made the process very peaceful for us. We were very happy with his negotiation skills and ended up paying thousands less for our land. We will work with Justus in the future and highly recommend him!
– Rachel M. (October 24, 2023)
Tim Foster and Justus Koester were great! 100% satisfied with the experience.
– Erik P. (August 14, 2023)
Justus Koester was our real estate agent that helped us through a really sucky real estate deal. The seller was impossible to work with, but Justus got it done. Justus was always professional, upbeat, and trustworthy. He demonstrated perseverance, honesty, and good communication skills in a deal that took over two years to close. If you are in need of a real estate agent, we highly recommend Justus. He is a wonderful agent and a great person.
– Ellen H. (August 02, 2023)
– Chris M. (July 14, 2023)
– Larry P. (April 17, 2023)
I sold some recreational land using Justus and I must say it was a real pleasure working with him. Not only did he handle every detail but handled it very professionally. I was able to reach out to him and he always took my call. Heck one time he was Tarpon Fishing and took my call and tried to help me with a pole in hand. He is 100% your go to guy for selling or buying land in SW Florida.
– Larry P. (May 18, 2022)
Justus Koester was an amazing help to my sisters and myself from start to finish. He met all our expectations and then some. Extremely professional and knowledgeable throughout our numerous land sales, and was never too busy to address our concerns with patience and guidance.
– Stephanie G. (May 12, 2022)
Justus Koester pulled off the impossible deal and got me full asking price with a quick close. No other offers were even close.
– Steve B. (April 25, 2022)
Realtor Justus Koester recently sold one of my properties. You will find him to be very attentive, outgoing, positive and responsive. He is full of energy each day. He gets the job done.
– Mark D. (April 18, 2022)
Justus Koester was very responsive throughout the listing and sales process, I would highly recommend him for agricultural property.
– James T. (February 01, 2022)
Justus really was an awesome agent to work with when we decided to buy the land of our dreams. He was always responsive to texts and calls, always available to meet us on the land, and always positive when the process got a bit dragged out. I am recommending him to other friends looking to buy acreage. And he has a super cool dog.
– Traci A. (June 08, 2021)
Justus Koester was awesome to work with. He is knowledgeable, friendly and committed to making a good match between a property and its new owners. He answered all my queries in a timely matter. I highly recommend Justus to anyone looking to purchase property in SWFL and beyond.
– Steve P. (June 01, 2021)
Justus is an outstanding broker. He is very friendly, prompt, competent and solution oriented. He helped to sell my vacant land in Punta Gorda in a very short time, arranged everything perfectly, answered all my questions promptly and fully helped me in all aspects of sale and closing process. Thanks, Justus.
– Murat U. (May 26, 2021)
I had difficulty selling my property for many years. I found Justus's professionalism, ethics and follow through have been the best I've seen from any realtor. I specifically think he's been effective with his deep focus on land sales. He has been great to work with.
– Joshua S. (May 11, 2021)
Justus is one of the best realtors that I have worked with. He knows the real estate values & trends in the area. He has a major internet presence with an extensive database of prospective buyers. In the field of property marketing, Justus offers the highest level of expertise, marketing strategies and a professional approach to selling. He is also a great guy and a real pleasure to work with.
– Ed N. (April 21, 2021)
I wish I could leave a 6+++ star review for Justus Koester! He is thorough and professional, and his follow-up is excellent. I would highly recommend Justus as a real estate agent for residential home purchases or land transactions. We were purchasing a home from out-of-state and Justus was not only able to coordinate the real estate purchase, but also he has been a tremendous resource for us in locating services we will need for our new home. It has been wonderful to work with Justus!
– Margaret C. (April 07, 2021)
Justus Koester helped me buy the property I was looking for. He is professional, responsive, helpful in all the way. I had great experience working with him. He is going to be my realtor going forward. I highly recommend him and this firm.
– SunLove F. (March 18, 2021)
Justus Koester was the best realtor !!!!!! We could not have sold our piece of property on Sanibel without him. His constant communication was critical in making this sale come to fruition. We highly recommend him to sell your next property.
– Allan W. (March 16, 2021)
The term Awesome is often overused but in the case of Justus, it is most appropriate! He embodies every imaginable quality you would want in a RE
Agent. Professionalism with a personnel touch immediately comes to mind.
He is extremely knowledgeable, well prepared with an integrity that is rare. He also is a superb problem solver. We had listed our property, a 100 acre plus tract, with two different brokers over a 5 year period, generating very few showings and no offers.
It's a unique piece with great potential but not without some thorny issues. Justus identified what needed to be done, tirelessly worked thru the problems , in turn bringing a number of offers which resulted in a sale price that exceeded all expectations. His follow up after the sale was equally impressive, he understands how emotional parting with a family homestead can be. Our entire family cannot say enough good things about our experience with Justus. Highly recommended!!!
– Don B. (January 04, 2021)
Justus is the best!!!! We told him what we were looking for and helped us find exactly what we were looking for. He also helped us find the lot owner next to our home and we were able to obtain it. So give Justus a call he will leave no stone unturned until he finds you your perfect property!!!
– Tracy H. (December 09, 2020)
We have just finished the sale of our property that was handled by Justus Koester. We are very pleased with his performance through out all the process of the sale. He was friendly, professional, very knowledgeable and helpful in all instances.
– Sara V. (July 06, 2020)
Justus was my realtor and he did a great job in advising me of pitfalls, regulations, and neighbors. Most of all, he was honest. Thank you!
– Chris P. (July 06, 2020)
I would like to comment on Justus Koester, realtor for National Land Realty. Justus listed our property near Arcadia, Florida. It was a 10 acre secluded parcel. I had improved it with a metal building with bathroom, electric, water and septic system. Due to health issues, I found it necessary to place it on the market. That's when Justus appeared, as if by magic, and listed it for us. Justus was very professional and easy to work with. The listing was complete with a 360 degree drone video of the property, very impressive. His method of marketing drew many prospects. Justus was very attentive to our needs. I very much recommend Justus as your realtor. I'm sure you will be pleased with his honesty and knowledge of real estate. He brought us a buyer and settled in an acceptable amount of time. Thank you, Justus!

– Roland C. (June 25, 2020)
Working through the middle of a pandemic, Justus provided the absolute best service I could ask for helping us find and buy our dream acreage.
– Michael A. (June 04, 2020)
I act as a local representative for an international company and as one might expect, communications are not always the easiest. The agent, Justus Koester, understood the problem and was totally attentive to the needs of my principal, which aided greatly in completing this transaction.
– Gerard M. (May 22, 2020)
Justus Koester recently handled the sale of about 10 acres outside of Fort Myers for us. He distinguished himself immediately by investigating the property, developing fantastic marketing materials, and researching prospective buyers. He not only brought us qualified buyers, Justus also identified a potential title issue dating back to the 1940's and helped find the resources necessary to resolve the matter and worked closely with the buyer to ultimately get the deal closed. He exceeded my expectations in his diligence, commitment and follow up, and I would highly recommend Justus to assist in the sale or acquisition of land.

– Tracy A. (February 25, 2020)
We had 21 acres in Arcadia, Florida that we had listed for sale for two years with two other agents, and it never sold. We then listed it with Justus Koester, who diligently marketed the property. Justus gave us constant updates on the progress and was a pleasure to work with. I am a retired real estate professional on the East Coast of Florida with 27 years experience, and I highly recommend Justus and his professionalism. Mary & Joseph Pethia

– Mary P. (January 31, 2020)
Justus Koester kept helping us even after the transaction closed which is testament to how much he cares and his wonderful work ethic. His reviews are all 5 stars for a reason and he is THE top notch agent to work with!

– Eric V. (January 23, 2020)
I'd highly recommend working with Justus, he was easy to work with and very informed on the different areas of interest to me. His guidance ultimately led to finding the perfect location for our family farm.
– Angelo A. (November 13, 2019)
Justus was amazing to work with. Really stayed on top of the entire process & made everything go as smooth as possible. My wife & I couldn't have asked for better. Thank you Justus we love our new property!
– Kevin J. (November 05, 2019)
We were looking for property and Justus was representing seller. We found him knowledgeable and honest. We ended up using him as a buyers agent. Within weeks he found the perfect property for our family. Always gave great advise. If you are looking to buy or sell land, Justus is your guy.
– Ron G. (April 22, 2019)
Justus has been amazing! If I had any questions he would be quick to respond on either phone or email. He was very attentive and pleasant to work with.
– Brendi L. (April 17, 2019)
I worked with Justus Koester when buying acreage in Desoto County for our family. He represented the seller and we had no realtor involved. He honestly represented the property to us, was straightforward in handling our initial offer, and worked diligently with on the subsequent activities leading to signing of the purchase agreement. From the purchase agreement through closing, Justus handled things professionally, working with seller to sort out details necessary to complete the closing.
– Steve S. (January 16, 2019)
As a real estate appraiser, I contacted Justus Koester to get information on a riverfront acreage listing. He was very helpful and knowledgeable of his property and the market area.
– Tim F. (November 06, 2018)
Justus is first class! In addition to just being totally awesome he really knows the land business inside and out!
– Tamara B. (November 06, 2018)
Justus Koester is a Realtor with the upmost in integrity, professionalism and dedication to his work and customers. I highly recommend him and his wife Alli.
– Joanne M. (October 31, 2018)
It is great working with this company and especially great working with Justus! Highly recommended!
– Peter R. (October 31, 2018)
highly recommend Justus Koester. In this age of fast, inattentive service...Justus is different and a welcome addition. Justus is a true Professional who will look out solely for your well being. When it comes to the biggest investment of our lives, I only trust my financial concerns to a man I know who will look out for me and my family.
– Michael D. (September 28, 2018)
You can't go wrong working with Justus Koester. I've known him for over ten years and would highly recommend him. He is reliable, trustworthy and a good communicator. And he is from Iowa so he must be awesome!
– Tom H. (September 17, 2018)
I've known Justus for almost 10 years and am happy to continue working with him on real estate
– Fabio R. (September 17, 2018)
I would give more stars if I could! Justus Koester is a pleasure to work with. I would highly recommend him for any of your real estate needs.
– Julie B. (September 15, 2018)
We have known Justus and his family for over ten years. He is very helpful in all ways, if he doesn't have the solution to a problem he makes it his duty to find out and get back to you as quickly as possible. Not only that he also goes out of his way to ensure that all of his clients big or small leave satisfied.
– William C. (September 15, 2018)
Thanks Justus, we appreciate your help selling Arcadia property fast! It was hassle-free! We will definitely call National Land Realty and refer to friends and family.
– Jean & Mike H. (May 21, 2018)
Thank you, Justus, for your help in selling our property fast! From start to finish, you handled everything very professionally and will call National Land Realty when we get ready to sell again.
– Michael H. (May 15, 2018)
What a great experience dealing with Justus at National Land Realty in Fort Myers. He is great.
– Wade P. (April 30, 2018)
We had an incredible experience working with Justus while finding our forever home! Justus is so wonderful and patient, finding us the best choices that met all of the criteria we were looking for. Buying a home could be a stressful experience, but our experience was really fun and stress-free! I would recommend Justus Koester everyday! He is awesome and we couldn't be happier in our beautiful new home! 😊
– Laura T. (March 26, 2018)
I have worked with Justus for over 10 years. I have found him to be consistently trustworthy, highly professional and dependable on delivering a very satisfactorily product. His work ethic is exceptional and over the years he has provided many solutions that have saved me time and money. His customer service is exceptional!

– Bill C. (February 27, 2018)
Justus takes the time and initiative to understand all the details involved in real estate transactions, which is the most important aspect if you want your deals to close without risk.
– Rich G. (February 26, 2018)
Justus Koester is a certified badass - great guy to work with.
– James C. (February 21, 2018)
Professionalism at its best! They have the resources and capabilities necessary to meet any land brokerage need!
– Andrew E. (February 21, 2018)
Justus Koester is a great individual to work with. His awesome personality and hard work ethic makes you feel confident in his ability to get the job done.
– Justin C. (February 21, 2018)
I have worked with Justus on many occasions, he has an excellent understanding of land transactions from both sides of the deal. His knowledge and advice had made/saved me a lot of money.
– Chris C. (February 21, 2018)
Professional and exceptional customer service. I would definitely recommend National Land Realty. 5 stars & two thumbs up
– John C. (February 21, 2018)
Highly recommend Justus Koester to provide real estate solutions. His excellent understanding of the surrounding areas sets him apart from the rest of the field. When looking for integrity and availability, Justus will meet all your real estate needs.
– Pat O. (February 21, 2018)
Justus Koester has personally mentored me as I began my own journey into real estate. His professionalism shows in everything he does and he will always go the extra mile to get any job done. You can trust Justus with all your real estate needs.
– Leah W. (February 21, 2018)
Justus is a great and trustworthy guy. His work ethic and professionalism is unmatched by most people I've worked with in the past. He has a lot of passion and focus on the goals he is always trying to meet.
– Wilson R. (February 21, 2018)
Land by State
Land Professionals by State