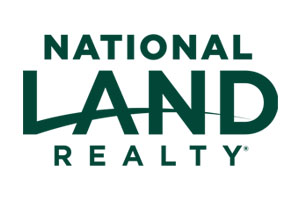 Josh Hixon joined the National Land Realty team of Land Professionals in March 2022. Josh brings with him a wealth of experience and knowledge pertaining to forestry and the forestry industry. Prior to coming to National Land Realty, Josh worked in the timber industry doing silviculture, harvesting, and contract management for over 10 years. A majority of his time in forestry was spent with The Westervelt Company, where he assisted in various kinds of acquisitions. Josh received his bachelor's degree in forestry from Auburn University and is a Registered Forester as well as a Certified Professional Logging Manager (PLM). He is also an active member of the National Wild Turkey Federation, Ducks Unlimited, and the Alabama Forestry Association. In his free time, Josh enjoys hunting and fishing, as well as planting food plots for game on his own hunting property. He and his wife, Mary Margaret, are based out of Tuscaloosa, AL, where they live with their daughter, Lucy, and dog, Gunner.
Josh Hixon with National Land Realty was truly an exceptional agent to work with. I spent a great amount of time looking into potential real estate agents to trust the sale of my dad's land to, and I could not have made a better decision. Josh is kind, trustworthy, and kept me informed throughout every step of the process from the initial listing of the land, showings, and closing. I am located out of state and was able to have everything done online/by mail, which was a huge benefit. Very thankful for Josh and how this process turned out and would definitely recommend him to all of my friends and family.
– Kaitlyn L. (March 08, 2023)
Josh Hixon is an excellent land agent. He is a professional forester so he will be able to answer all your timber management questions and land management questions.
– James M. (March 05, 2023)
Great experience!! Made selling our land simple. We definetly recommend to anyone looking to buy or sell!
– Anna P. (March 03, 2023)
Josh was very helpful and knowledgeable when we sold our land. I highly recommend as a realtor.
– Katlyn T. (March 03, 2023)
"Josh Hixon did a great job on our land purchase. Everything was handled quickly and professionally. He responded immediately to all questions. We would definitely work with him again."

-Joe Langford
– Joe L. (February 07, 2023)
Land by State
Land Professionals by State