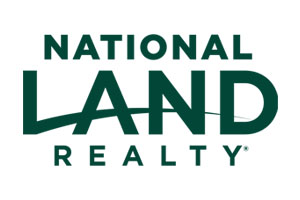 Josh recently began his career in real estate after previously working as a wildlife habitat management consultant and hunting guide. He attended the University of North Carolina at Wilmington where he received an Environmental Science degree. With his experience in land management for wildlife species, Josh is able to establish management plans for landowners.
Josh and his wife currently live in the heart of eastern North Carolina with their two-year-old son and black lab, Huck. Josh is a fanatic about duck, goose, and turkey hunting. He also loves saltwater fishing and is a licensed fishing guide and a USCG charter boat captain. He's also teamed up with Field and Stream Magazine for articles on various types of waterfowl hunting.
– Chris B. (January 31, 2022)
Very knowledgeable, courteous and professional.
– P B J. (March 23, 2021)
– Jeromy G. (March 18, 2021)
Immediate response to all snd any questions or concerns.
– Mary B. (January 18, 2018)
Land by State
Land Professionals by State