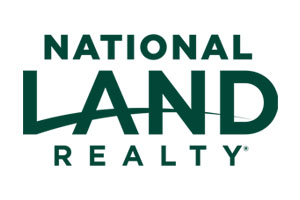 Jonathan Berryhill joined National Land Realty in December 2020. For almost 10 years, Jonathan has owned and operated land for farming and hunting. He's also had extensive experience in buying land. He is a U.S. Army Combat Veteran, cattle farmer, a father of six children, and the founder and president of Hunters In Christ, a nonprofit organization.
In his free time, you can find Jonathan spending time with his family, hunting, fishing, or cattle farming. Jonathan and his wife, Hannah, live on their family farm in Anderson, AL, with their children: Mable, Levi, Micah, Noah, Adam, and Millie.
Jonathan Berryhill took time out of his day to show us around a property when we just called out of the blue. We made an offer on it and since then he has been very responsive to any question we have had or need that came up. Super guy to work with.
– Scott M. (July 07, 2021)
Jonathan Berryhill asked me what I wanted in property. He found it plus more!! He and his staff are awesome!

– Jason P. (July 07, 2021)
We have been looking for a farm for several years. Jonathan Berryhill drove us around the property and was very knowledgeable about its history and previous owners. I'm proud to say that we now OWN OUR DREAM FARM!!

– Denise M. (July 07, 2021)
Jonathan Berryhill knows his stuff when it comes to real estate and is awesome to work with!
– Hayley S. (July 07, 2021)
This group is great to work with. Jonathan Berryhill listed our house and almost sold it overnight. He has great communication and gets the job done. When he says he is working on something, guaranteed he is doing exactly what he says. He has made this such a smooth transaction and this process a whole lot easier. I highly recommend Jonathan Berryhill and this group. Thank you guys so much!
– April J. (March 10, 2021)
Very professional experience, and great to work with! We hope to work with Jonathan Berryhill again!
– Lisa F. (February 24, 2021)
Having known Jonathan Berryhill for several years now, I knew he would work hard to get our land sold. Working with Jonathan Berryhill was a real pleasure. I would recommend Jonathan to anyone who is buying or selling, especially when it comes to land.
– Mark W. (February 24, 2021)
Land by State
Land Professionals by State