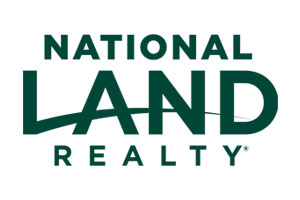 Jonathan Berryhill is a remarkable individual with a diverse background and a passion for service, entrepreneurship, and family. He began his journey in the military, serving as an Army Infantry Sergeant and being deployed to Bosnia. Dedicated and committed, Jonathan served a total of 7 years in the Military, displaying his strong sense of duty and leadership.
Following his military service, Jonathan transitioned into the realm of law enforcement, spending approximately 4 years this also includes working with the Alabama State Conservation Department. During this time, he contributed to maintaining the safety and well-being of his community.
However, Jonathan's ambitions extended beyond his service in uniform. For the past 17 years, he has achieved great success as an entrepreneur, demonstrating his drive and business acumen. Additionally, Jonathan has excelled in real estate transactions for the past decade, leveraging his expertise to navigate the complexities of the industry.
Jonathan takes great pride in his personal life as well. He has been happily married to his high school sweetheart for over 26 years, a testament to their enduring love and commitment. Together, they enjoy the pleasures of rural life on their cattle farm in Anderson, Alabama, cherishing precious moments with their six children. As a family, they relish the opportunity to travel the world and take delight in supporting their oldest son's endeavors as a college football player.
In his role as the NLR broker, Jonathan eagerly anticipates the opportunity to lead North Alabama, exemplifying his leadership abilities and vision for building a lasting legacy for his team of agents and his family. Notably, he is delighted to have his children, including his daughter and son-in-law, join him in the NLR team, further solidifying their shared commitment to success.
Beyond his professional and family achievements, Jonathan is also a man of deep faith and spirituality. He is the founder of Hunters In Christ, a community focused on blending the joys of hunting with the principles of Christianity. His unwavering faith has guided him throughout his life, and he attributes his salvation to Jesus Christ, considering himself truly blessed.
In summary, Jonathan Berryhill's journey has been one of dedication, versatility, and accomplishment. From his military service to his ventures in law enforcement, entrepreneurship, and real estate, he has consistently shown his determination to excel. As a devoted husband and father, he finds solace and joy in his family and embraces the opportunities to create lasting memories. Through his leadership as the NLR broker and his foundation of faith, Jonathan strives to leave a profound impact on those around him, both personally and professionally.
The entire team at National Land Realty was incredible to work with! Professional, efficient, responsive and willing to make sure every detail was handled effectively. This team made our first land purchase so easy, stress free and AMAZING! Highly recommend!
– Jodie D. (June 14, 2023)
Mr. Berryhill and his team were a pleasure to work with! Very professional and sold our land quickly! Highly recommended!!
– Eddie G. (June 14, 2023)
Jonathan Berryhill took time out of his day to show us around a property when we just called out of the blue. We made an offer on it and since then he has been very responsive to any question we have had or need that came up. Super guy to work with.
– Scott M. (July 07, 2021)
Jonathan Berryhill asked me what I wanted in property. He found it plus more!! He and his staff are awesome!

– Jason P. (July 07, 2021)
We have been looking for a farm for several years. Jonathan Berryhill drove us around the property and was very knowledgeable about its history and previous owners. I'm proud to say that we now OWN OUR DREAM FARM!!

– Denise M. (July 07, 2021)
Jonathan Berryhill knows his stuff when it comes to real estate and is awesome to work with!
– Hayley S. (July 07, 2021)
This group is great to work with. Jonathan Berryhill listed our house and almost sold it overnight. He has great communication and gets the job done. When he says he is working on something, guaranteed he is doing exactly what he says. He has made this such a smooth transaction and this process a whole lot easier. I highly recommend Jonathan Berryhill and this group. Thank you guys so much!
– April J. (March 10, 2021)
Very professional experience, and great to work with! We hope to work with Jonathan Berryhill again!
– Lisa F. (February 24, 2021)
Having known Jonathan Berryhill for several years now, I knew he would work hard to get our land sold. Working with Jonathan Berryhill was a real pleasure. I would recommend Jonathan to anyone who is buying or selling, especially when it comes to land.
– Mark W. (February 24, 2021)
Land by State
Land Professionals by State