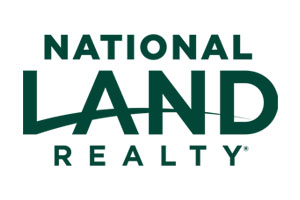 Close
Contact Jonathan Berryhill
Fill out the form to the right and click "Send" to contact Jonathan.
Jonathan Berryhill joined National Land Realty in December 2020. For almost 10 years, Jonathan has owned and operated land for farming and hunting. He's also had extensive experience in buying land. He is a U.S. Army Combat Veteran, cattle farmer, a father of six children, and the founder and president of Hunters In Christ, a nonprofit organization.
In his free time, you can find Jonathan spending time with his family, hunting, fishing, or cattle farming. Jonathan and his wife, Hannah, live on their family farm in Anderson, AL, with their children: Mable, Levi, Micah, Noah, Adam, and Millie.
Very professional experience, and great to work with! We hope to work with Jonathan Berryhill again!
– Lisa F. (February 24, 2021)
Having known Jonathan Berryhill for several years now, I knew he would work hard to get our land sold. Working with Jonathan Berryhill was a real pleasure. I would recommend Jonathan to anyone who is buying or selling, especially when it comes to land.
– Mark W. (February 24, 2021)
Land by State
Brokers by State