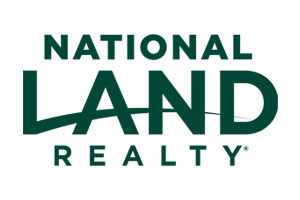 John Ross joined National Land Realty in 2016. He has been in land sales since 2010 when he received his Alabama real estate license, and he now holds a Georgia real estate license as well. John Ross obtained his Bachelor of Science in Forestry from Sewanee: the University of the South and is a Registered Forester in the state of Alabama. As a Consulting Forester, his particular area of expertise is timber and timberland management. He has intimate knowledge of the local timber markets which allows him to be able to help buyers and sellers to understand the actual market value of timber and help landowners achieve their long-term goals for their property.
John Ross lives in Hoover, Alabama with his wife and three children. He enjoys hunting, fishing, and spending time with his family.
We worked with John Havard on listing a property for us. We knew this would be somewhat challenging based on the location on access to the property. He went above and beyond with listing photos, communicating with us at every step, and bringing in a buyer. So appreciate his help -- don't hesitate to ring him up! :)
– Angie M. (October 05, 2022)
Had problems dealing with a different realty agency on purchasing this property (lack of communication, late or no response, failure to provide requested info, overall lack of interest in selling the property). The realtor from a different agency finally got tired of me calling so much after 3 months that he referred me to NLR. NLR's realtor was quick to respond and closed the deal very quickly.
– Maurice T. (July 20, 2020)
John Ross was enthusiastic, knowledgable, and helpful in every aspect of the sale. He and his team were driven, experts in their field, and act with integrity above all else. When we buy/sell our next property, John Ross will be the first guy we call.
– Randy C. (May 17, 2019)
Agent was very knowledgeable in regard to property. Very helpful in any questions in regards to said property! Overall very well done.
– Stephen A. (October 23, 2017)
– Florence P. (August 01, 2017)
The agent recommended a reasonable fair price for both seller and buyer. He developed fabulous marketing material for both the internet and mailing. We got a "full asking price" response almost immediately and closed quickly.
– Leonard R. (July 23, 2017)
I am trying to sell multiple properties owned by an estate. John Ross has been extremely patient with us, knowing that there are multiple heirs (decision-makers) involved. He has been very flexible in helping keep everyone happy.
– Brad N. (April 11, 2017)
Land by State
Land Professionals by State