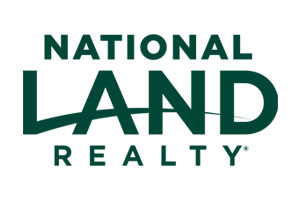 With more than twenty-five years in the real estate industry, John Conger has a vast knowledge of all types of land sales, specializing in ranches, farms, recreational, and hunting & fishing properties. John's other love is selling homes in active adult golfing communities throughout Arizona. His evident passion for the outdoors is combined with his love for being involved in real estate transactions that match the best properties with buyers.

John played college golf and graduated from Chico St University, California. He is actively involved in a number of organizations including Ducks Unlimited, the Arizona Elk Society, the Arizona Mule Deer Association, the Rocky Mountain Elk Foundation, and the National Golf Writers Association of America.

John enjoys a variety of activities that keep him outdoors, including hunting, fishing, golfing, and of course, selling real estate. He and his wife Robin of 35 years have two children. His daughter Brittany played D-1 College Basketball (University of San Diego- West Coast Conf.) and his son Tyler played College Basketball and is a recent ASU college graduate in Mathematics. John's Black Lab 'Amy' just graduated from field trial school and Amy will be looking forward to taking John into the field in the years to come.
John Conger was first rate to work with! Great communications and answered all questions or concerns promptly. Had my property listed about a year with another company with no interest or movement. After connecting with John Conger, he had my property sold in about a month. Thank you, John.
– DW H. (June 06, 2023)
– Charles H. (January 02, 2023)
– Carl E. (December 16, 2022)
John is a very experienced real estate agent. He has listed and sold many of my late husband's properties. He is a caring and dedicated sales person. He will tell you the facts and let you make the decision. I have recommended him to others.
– Kathy C. (September 30, 2022)
John Conger was our realtor. Good guy, knowledgeable, helpful and responsive. We had some issues with title but he did a great job about helping us follow up with them and navigating the issues. Good Service and Good Information. Would recommend him and National Land Realty to others.
– Harley H. (August 22, 2022)
Mr. Conger has been great to work with. He is a talent for your agency and I highly recommend him for any real estate purchase.
– Darin D. (March 24, 2022)
This was not an easy property to sell but John's persistence paid off.
– William D. (December 21, 2021)
– Denny M. (May 03, 2021)
– Richard D. (March 11, 2021)
GOT THE JOB DONE
– DON H. (March 09, 2021)
Land by State
Land Professionals by State