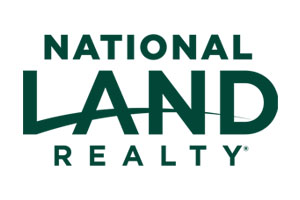 Like most in the land business, Joe has a passion for hunting and fishing. That passion, and an English-teaching mother, led him to build a business in Outdoor Media and becoming the Editor-in-Chief of Great Days Outdoors Media and host of the Huntin' Land Podcast. His knowledge of marketing and advertising for some of the largest brands in the outdoor industry also aids his landowner clients in profitably marketing and advertising their commercial, agricultural, recreational, timberland, and conservation properties for sale. 
In addition to undergraduate education at Auburn and Troy University, Joe earned his MBA from Jacksonville University's Davis College of Business. His education, coupled with over 12 years of business administration experience, aids him in efficiently navigating the sale, acquisition, and assemblage of all manner of land transactions. 
Joe grew up on Dauphin Island, Alabama fishing the waters of the Gulf of Mexico as a deckhand and eventual Master Captain. His fall and winter were always spent in Alabama's Black Belt counties hunting and managing recreational properties. A sportsman's knowledge, as well as having a strong quantitative and financial background, aids him in demonstrating the tax advantages of owning, buying, or selling land. 
Joe currently lives in Santa Rosa Beach, FL, with his wife Stephanie, a dentist, and his sons Mac and Bo. He is active in Ducks Unlimited, the National Wild Turkey Federation, the Coastal Conservation Association, Quail Forever, and Kidz Outdoors. 
Joe believes in living life and conducting business by the Golden Rule.
– grant w. (September 09, 2022)
Joe was responsive and helpful throughout the process from start to finish. It was great to work with him.
– Mickey K. (November 15, 2021)
Joe Baya was the broker who was hired by the seller. Although he did not represent me directly, he still took the time to respond to me in a timely manner as I had questions about the process of purchasing the land. I would highly recommend Joe and his colleagues at National Land Realty for any future land purchasing or selling.
– Eric A. (March 11, 2021)
Joe Baya was very nice and pleasant but also professional. He would always get back with me when I had a question if not immediately then in a timely manner. Joe and company did a great job marketing and showing my property. Thanks Joe and National Land Realty
Kathy B.
– Kathy B. (March 01, 2021)
Joe is a great guy, dependable, works hard and has great morals and values. Family man.
– Butch T. (August 31, 2020)
Land by State
Land Professionals by State