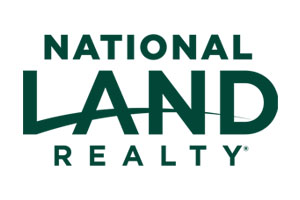 Close
Contact Joe Baya
Fill out the form to the right and click "Send" to contact Joe.
Joe Baya joined National Land Realty in 2018. Joe is the Publisher and Editor-in-Chief of Great Days Outdoors Media. He has always been passionate about owning his own piece of land for hunting, recreation and investment. Joe co-hosts the Huntin' Land podcast where he interviews thought leaders from every aspect of land ownership, land investment, habitat management and more.
If you are looking for a guide to help you find the right buyer, Joe brings his unique marketing knowledge of the outdoor industry to synergize with the innovative marketing efforts at National Land Realty. The combination of backgrounds means that properties marketed through Joe reach interested land buyers no matter their age or how they search.
Before joining the NLR team, Joe also served as the vice president and founder of MainOcean Port Services, his first startup which he helped lead to over $3,000,000 in revenue with no outside funding in a crowded port services market. He earned his MBA from Jacksonville University and has experience in multi-channel marketing, as well as the business admin and communications fields.
Joe and his wife Stephanie have a son, Mac, and currently live in Santa Rosa Beach, Florida.
Joe is a great guy, dependable, works hard and has great morals and values. Family man.
– Butch T. (August 31, 2020)
Land by State
Brokers by State