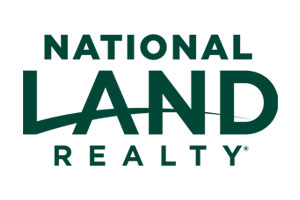 Jimmy Riley was born and raised in Natchez, Mississippi where he learned to hunt deer and turkey along the Mississippi River and the adjoining hills. Jimmy has had two passions in his life: chasing turkeys and raising big deer. He has a bachelor's degree in Agricultural Engineering Technology and Business from Mississippi State University. This degree was beneficial when he landed his dream job – manager of Giles Island Hunting Club, LLC. He initiated, designed, and operated the outfitting business that flourished throughout his 27-year career on Giles Island. Changing roles from hunter to hunting guide helped Jimmy understand what is needed to put hunters close to the animals they chase. This involves road structure, food plot maintenance, and placement, deer stand placement, and much more… Jimmy is excited to share his knowledge of land management and all of the factors needed to bring mature bucks within shooting range. During his tenure on Giles Island, Jimmy was able to coordinate many promotional hunts, which aired on various television networks. One of which Jimmy was co-host: Mossy Oak's Deer Thugs. He gained even more knowledge about whitetail deer across the country by hunting in Mississippi, Kansas, Oklahoma, Nebraska, Texas, Ohio, Montana, New Mexico, Louisiana, North Dakota, South Carolina, and Florida. Jimmy says there are only two seasons in life: hunting season and getting ready for hunting season. His passion for the outdoors is stronger than ever and he wants to share his experiences with as many people as possible. During the off-season, he enjoys his beautiful daughter, Annalyce, fishing, gardening, cooking, and doing anything with Christy. Jimmy is a lifelong member of Saint Mary's Basilica Catholic Church and attributes all of his blessings to the man above.
Very good with people and plenty of knowledge and experience.
– Conner H. (October 09, 2023)
Very professional and knowledgeable group to work with.
– DeWayne H. (July 15, 2023)
Jimmy Riley is your man for land!! Give my guy a shout!!
– Ed R. (July 13, 2023)
Jimmy Riley is very attentive to detail and makes sure the deal gets closed. You will not be disappointed.
– Chuck T. (July 13, 2023)
Land by State
Land Professionals by State