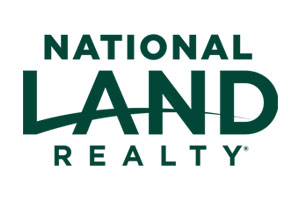 Jim Taylor, a North Carolina native, has made Columbia, SC his home for the last 35 years. After graduating from Elon College with a degree in business administration, Jim launched a successful sales career spanning over 40 years. Over the course of his career he successfully built two start-up companies; building annual sales levels to more than $7 million. A long time interest in real estate spurred a career change decision and National Land Realty presents a natural fit.
Jim and his wife Elizabeth have two children and five grandchildren; both Catherine and Jack are graduates of Clemson University. The Taylor's are Solid Orange Clemson supporters. A lifelong, avid outdoors-man, Jim has enjoyed spending his leisure time hunting, hiking, training for Grand Canyon hikes; having completed more than a dozen rim-to-rim hikes, and golfing. Local volunteer activities include the South Carolina Wildlife Federation, active member of the Butler Plantation Rod and Gun Club. Jim is a member of Seven Oaks Presbyterian Church and is an Ordained Elder.
I cannot say enough nice things about Jim. He certainty went the extra mile in selling my property and bringing all paperwork and checks to my house in Columbia since I no longer am able to drive. He was always smiling and remains positive. He kept me informed during the entire process of listing and selling.
– Marcia Kay H. (September 25, 2023)
Jim is great with communication and has been a pleasure to do business with. He goes above and beyond to meet the needs of his clients. We would highly recommend him to others and would definitely use him again in the future.
– Marcia K. H. (July 13, 2023)
– Carolyn P. (March 09, 2022)
Our agent, Jim Taylor, did a wonderful job selling our property. He followed up well with the buyers and us and led us through a difficult negotiation process. I was very happy with his work. He was very pleasant and easy to work with.
– Lisa W. (March 07, 2022)
Jim Taylor was professional in all contacts I had with him. He guided us through the process once we had an offer on the property. Enjoyed working with him, and happy someone else now owns the land.
– Marilyn K. (March 02, 2022)
– Hayward S. (December 13, 2021)
– Hayward S. (September 21, 2021)
Jim Taylor stayed in touch with me during the whole process and answered all questions I had. He walked the property with me before I moved forward and provided pros and cons. He is obviously very experienced in his work and very easy to communicate with.
– Charles H. (April 14, 2020)
I considered the service to be outstanding. The agent went out of his way to provide key service in order to close the project.
– john C. (April 17, 2019)
This piece of property was heirs property that took a very longtime to get through the court preceding such that the deal could be closed. My agent was able to convince the buyer to grant us several extensions to keep the contract in place. My agent was very positive and patient throughout the process, checking in periodically but not pestering.
– Eddie R. (December 21, 2018)
Good contact and personal touches.
– Deborah T. (December 19, 2018)
He always kept us informed and answered all our questions. We are well pleased with the outcome. Thank you!
– Nellie C. (November 19, 2018)
– Neil b. (October 22, 2018)
Mr. Taylor was very professional and kept me well informed.
– Deborah T. (September 27, 2018)
very professional agent
– larry s. (August 01, 2018)
In every aspect of the listing, sale and closing, Jim Taylor has been by my side. He was always available for any question or help. A great agent.
– john c. (June 30, 2018)
Agent was personable and professional. Was able to leverage networks to obtain information and move things along.
– Clay P. (June 27, 2018)
Jim Taylor was very professional, outgoing and informative during the entire selling process. Information on bids,updates and prospects was great. I still have property for marketing and will definitely use Jim as my agent ,should I decide to put it on the market.
– Charlie F. (June 08, 2018)
Jim became a friend as well as an agent. He will be invited to hunt or fish one day soon.
– Michael M. (May 11, 2018)
Jim Taylor is a very professional and personable agent. He handled all the details and problems quickly and efficiently and made the whole experience from start to finish pain free. He is a great asset to your company.
– Jeff P. (April 23, 2018)
Jim was very professional. Great job!
– larry s. (January 12, 2018)
Land by State
Land Professionals by State