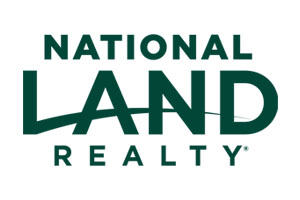 Jeremy Oehlert is a knowledgeable and experienced land broker who will listen to your needs and treat you right. He recognizes that each client has a unique set of goals and works hard to help achieve success with those objectives. He answers questions and communicates in a timely manner while striving to understand all aspects of the land market to ensure that his clients are receiving the best possible service. His experience ranges from a conventionally listed 20 acre recreational tract to a multiple parcel auction of tillable farms over 3500 acres, and he thoroughly enjoys each and every property on which he has the opportunity to work.
Jeremy is the best real estate agent that I have had the pleasure of working with when comparing to all of my previous experiences! He would get answers to all of my questions in a timely manner and went above and beyond what he had to do for me! Jeremy was actually the third agent I had called in Kansas when doing my land searches, the first two from other agencies never called me again when I didn't purchase what they had to offer at the time. But Jeremy kept working with me until we found the right one for me. Thank you very much Jeremy and I look forward to working with you in the future!
– Dan L. (September 08, 2023)
Jeremy is the most professional and thorough agent I have worked with on land sales. He is a great representative for your company and always does what he says and gets the job done. I have bought thousands of acres of ground and have dealt with numerous agents and brokers in my life. Jeremy is the best I have ever dealt with. Period.
– Dan S. (August 29, 2023)
Jeremy is an excellent resource for recreation land. He understands through quick conversation exactly what you are looking for and is knowledgeable to lead the charge in finding it. I have never phoned him when he didn't answer or respond within minutes and that is #1 with busy professionals looking to purchase real estate. I will be utilizing his skills again soon.
– Grady S. (June 19, 2023)
Jeremy Oehlert is a great communicator and very knowledgeable about recreational and farm property. He always follows up in a timely manner and is not afraid to get creative to help a buyer and seller find common ground. I have acquired several farms with Jeremy's help and will always use him and recommend him to anyone who is buying or selling. He is an absolute pro.
– Dan S. (September 19, 2022)
Jeremy was very pleasant and professional to work with!
– grant w. (September 09, 2022)
– Kiman K. (September 08, 2022)
– Jonathan P. (May 14, 2022)
I was initially hesitant about using Jeremy O. to sell our farm based on a flyer we received in the mail. After exchanging a few phone calls and e-mails, I was convinced to give him a try. We had initially received a cash offer before hiring Jeremy, but he was convinced he could do better for us. He was right. Not long after listing, Jeremy had a few different offers that we were happy with and he guided us through the transaction with ease. Jeremy was responsive and available to al our questions and needs; he knows the business and gave us clear and worthwhile advice. I would not hesitate to use again or recommend Jeremy O. to anybody.
– Ryan M. (April 23, 2022)
5 stars. Jeremy is the best !!
– Bill S. (March 15, 2022)
I've worked with Aaron Graham for over five years. He was relentless in not only finding me the perfect property, but also building my knowledge in tax saving tools as well other aspects of the property- i.e oil and energy leases.

Jeremy Oehlert was also involved and his knowledge of the area was top shelf stuff. I wouldn't hesitate to recommend National Land realty, Aaron or Jeremy to anyone in the market.
– Daron S. (February 23, 2022)
– arlene b. (January 06, 2021)
Jeremy was able to take us to property that we were really interested in. He accommodated our travel schedule because we were looking from out of state. We were able to maximize looking at property that really had potential rather than wasting time on something that did not meet what we were looking for.
We were able to find our dream location . Thank you.
– The M. (September 29, 2020)
Agent right from the first contact was very motivated and always followed through all our needs. Also continues to do so with other property that is listed with this agent.
– Kevin and Stella H. (August 04, 2020)
– buck o. (July 15, 2020)
Communicated!
– Kenneth L. (July 06, 2020)
Jeremy Oehlert worked with our family to sell our farm. There were 3 families involved, all living out of the area. He was terrific keeping us all in the loop and finding consensus along the way. He was instrumental in getting our deal to the finish line. There were definitely obstacles that were cleared.
– Janet H. (July 11, 2019)
Jeremy Oehlert was excellent! He navigated a very challenging farm sale for our family that lead to great results! We were very lucky he represented us. He is honest, very hard-working and has a great deal of integrity.
– Linda W. (July 11, 2019)
My agent went above and beyond my expectations!
– Robert S. (March 02, 2018)
Jeremy, our agent, was always just a phone call away. Any questions I had were answered immediately . Any requests I needed were taken care of right then. I would highly recommend National Land Realty to anyone buying or selling a large piece of property.
– Grant W. (February 14, 2018)
Jeremy just did an excellent job. He always returned my calls or text immediately. Answered all my questions. Seemed very knowledgable and smart about marketing our property. Very impressed with him!
– Joanne M. (February 08, 2018)
– dennis k. (February 08, 2018)
Excellent communication skills and knowledge of the area market. Always returned emails. texts and phone calls immediately. Very thorough and hard working. Always made himself available to accommodate the many perspective buyers needs for viewing the property. Always used good judgment providing ethical and appropriate communication between us the sellers and the many prospective buyers we had while selling this property.
– Greg F. (January 17, 2018)
– Ethan S. (December 11, 2017)
Jeremy communicated professionally, promptly, and was very considerate.
– Keith T. (October 27, 2017)
Jeremy was very professional and did everything he could to make the process simple and easy. He always responded to phone calls in a timely manner, and made sure I was kept up to date as the process went from one step to the next. I normally have suggestions on things that could be improved, but this was a great experience, and I honestly do not believe it could have been handled any better.
– Larry S. (April 17, 2017)
Jeremy's presentation on the website was outstanding. I had an offer on my property within a few days of the property being listed. Although I know he was very busy with other clients, he always left me with the impression that I was very important to him, and he always had time to return my calls or texts. A very good experience. I have already boasted of Jeremy to family and friends..
– Rick B. (April 04, 2017)
We met Jeremy when we had a piece of ground FSBO in Linn county. He got us more money than we were asking and very quickly! That is when we decided to list our Miami county property with him. There were many obstacles in this process but Jeremy navigated us through all of these with kindness, patience and professionalism. My husband and I believe that he went above and beyond our expectations. When we are ready to downsize our farm we will be calling on Jeremy again to help us . Thank you Jeremy for exhibiting what a true Realtor should be.
– Carol D. (November 05, 2016)
Jeremy Oehlert is an exceptional agent. He has a wealth of knowledge and experience when it comes to rural properties and what it takes to successfully attract buyers and complete a timely closing. As sellers living in a different state from the listing property, we needed to make sure that we had an agent we could not only trust, but depend on to keep us updated throughout the entire process. We wanted someone that we felt truly had the experience and drive to proactively and aggressively insure showings for our property, even if that meant a lengthy drive to do so. Jeremy never let us down and did not miss the opportunity to show prospective buyers. He has a relaxed and welcoming demeanor and instantly makes you feel like you've known him for years. More importantly, we trusted him and he did not let us down. He voiced pride and knowledge in the services National Land Realty could provide and made sure to utilize all of those capabilities in our listing. (The tech savvy 360 photos are an amazing and beneficial tool.) Those coupled with his expertise, made this a great experience for us overall. We would not hesitate to use and/or recommend Jeremy and National Land Realty for needed future dealings. Thank you sincerely for not only doing it right, but for doing it exceptionally well, with the emphasis always on customer satisfaction. It was refreshing to experience a business model that is diligent, driven and professional from start to finish.
– Sundi L. (July 01, 2016)
I believe I had participated in this survey soon after the sale of our property i.n Linn county. But I do not mind doing it again. We were very satisfied with the entire process of selling this piece. We have since listed another piece of property with Jeremiah because we were so happy with his work selling our Linn County property. He was professional, friendly and very knowledgeable in regard to all aspects of this sale.
– Carol D. (May 18, 2016)
Jeremy did a fantastic job through the entire process of buying my first farm. He was very knowledgable, timely, and professional. I would definitely recommend this agent to others!
– Shea M. (April 28, 2016)
Jeremy sold the property fast and helped us get a great price - at the end of the day, in my opinion, is all that matters. It is a bonus that he was easy to work with and helpful throughout the short process.
– Brett O. (December 30, 2015)
Jeremy is a top notch asset to your company. Everything he said he would do he delivered. Thanks again for all your help.
– David G. (August 04, 2015)
Very professional and always on top of things
– Terry P. (July 16, 2015)
Jeremy is great when it comes to understanding what his client wants/needs, and is very professional.
– James Cole R. (May 05, 2015)
He was aggressive and results oriented. He got the job done!
– Jon R. (February 17, 2015)
Quick responses via text or calls, friendly interactions, familiar with my wants and needs.
– Michael P. (February 17, 2015)
Jeremy was great. Strong communications throughout the process and very responsive in resolving any questions or concerns in a timely and effective manner. I will not hesitate in referring friends looking for land in KS and MO to Jeremy and I look forward to working with him again on future land transactions.
– Brian F. (January 27, 2015)
Jeremy did everything and more as far as me and my family are concerned. He is very personable and I will be bringing him business for years to come and have already started building that relationship, and can see some good deals coming together in the near future!
– Micah E. (January 23, 2015)
Jeremy Oehlert did an excellent job dealing with both sides of the deal. He worked very hard for us and dealt with a lot from the buyer answering his questions and did it in a very professional manner. I would recommend him to anyone! I think that he did his job great and don't think that he could have or should have done anything differently.
– Lucas E. (January 22, 2015)
Jeremy was always professional, friendly, and listened to any concerns we had. He always got back to us in a timely manner with any questions we had.
Jeremy is such a hard worker. He went out and set up camera's to capture the deer on our property and also took the time to walk it (160 acres is allot of ground),so he could become familiar with what he was selling. He did a great job!
– Shirley E. (December 10, 2014)
– Jeff M. (November 17, 2014)
– David W. (November 13, 2014)
Jeremy was very personable and down to earth. We enjoyed getting to know him.
– Jeff M. (November 05, 2014)
Land by State
Land Professionals by State