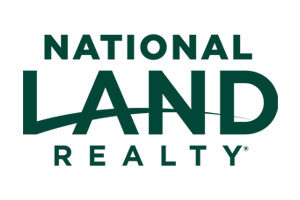 Jim Reed joined National Land Realty in 2019. Jim has over 40 years in successful and profitable timberland ownership and management, with extensive experience in selling, thinning and burning timberland, as well as managing hunting leases and timber reforestation. 
Jim is involved in several organizations such as the Harrison County Chamber of Commerce, Forest Landowners Association, Georgia Forestry Association, Alabama Treasure Forest Association, Alabama Forestry Association, and Alabama Forest Owners' Association. He is a Master Tree Farmer and served in the early U.S. Space Program. He has a bachelor's degree in electrical engineering from the University of Tennessee. 
In his spare time, Jim enjoys mentoring new investors to become successful in business, walking, boating, 4-wheeling, fellowship with family and friends, going to the woods to be with nature, and being involved in his church choir at Second-Ponce de Leon Baptist Church. Jim and his wife, Janice, currently live in Lilburn, Georgia, and have a lake house on Lake Wedowee in Alabama. Jim and Janice have two children and two grandchildren.
– MARK B. (June 27, 2022)
– MARK B. (April 13, 2021)
Land by State
Land Professionals by State