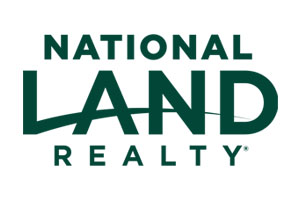 Jacob Lyle joined National Land Realty in 2019. Jacob was born and raised in Raleigh, North Carolina. Growing up, he spent most of his time hunting and fishing across all of North Carolina with his dad. His passion as a Land Professional is to help landowners purchase and create their dream properties through habitat and land management. 
Jacob is a graduate of North Carolina State University with degrees in both agribusiness management and agricultural science with a concentration in crop science. During his time in college, he spent four summers working on a row crop and cattle farm in South Dakota. After college we worked for a private landowner managing over 2,500 acres for timber and wildlife across three counties in the Piedmont of North Carolina. His background, experience, and education have helped him start his own land and wildlife consulting and services business called Wildflow Land & Wildlife Management. 
Jacob currently lives in Youngsville, North Carolina with his wife Christine and sons Jaxson and Jefferson.
Jacob is a superstar!
– Bo K. (November 17, 2023)
Jacob was a huge help during the process. Extremely professional and very responsive. I would recommend Jacob to all my friends.
– Craig S. (November 08, 2021)
We first contacted Jacob for his real estate expertise and he has proven very capable in that. When we started to look at land, he showed up on time with the equipment we needed to explore remote areas. He also had the knowledge to answer all of our questions and help us see the possibilities of each parcel. That important depth of knowledge is one of the things that sets him apart from the average real estate agent. As our buyers' agent, he stayed in frequent contact with us to help guide us through the transaction and always delivered what he promised. We would absolutely recommend him to anyone needing help buying or selling land.
– Natalia S. (March 22, 2021)
Jacob provided the necessary research into the tracts to help us make a very informed decision.
– MIke P. (March 02, 2021)
One of the best and easiest land companies to work with. They were very helpful and prompt.
– joey k. (January 21, 2021)
Jacob was great about keeping me informed. He minimized my "to do" items and took care of everything that he possibly could to minimize the time I had to invest in consummating the transaction. The buyers were great too.
– Sidney H. (August 06, 2020)
Land by State
Land Professionals by State