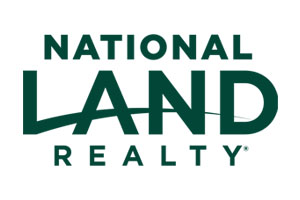 Jacob Jenkins joined the National Land Realty team in January 2021. Jacob was born and raised in Southern Indiana where he now owns and manages his own farm and hunting property. His parents and grandparents instilled his love and respect for the land and a hard work ethic at a very young age. He received an associate's degree in applied science from Illinois Central College and previously worked as a field technician for Boyd Cat. Jacob is an avid hunter and has an interest in farmland and recreational real estate.
Jacob currently lives in Underwood, IN, with his wife Lisa, their daughter Anndi, and their sons Elijah and Hunter. Jacob is actively involved in Eastside Christian Church and the Community Hunting Access Program (CHAP). When he is not working, Jacob enjoys bow hunting, fishing, woodworking, improving his land, camping, enjoying the great outdoors, and, most importantly, spending time with family.
I recommend Jacob Jenkins with National Land Realty to anyone selling a home or land in Indiana. We had land being sold in Kokomo, IN. Thought it would sell in no time, but realized everything truly happens in God's time. Was led to contact National Land Realty online and after giving Jacob the opportunity to sell the land,
was amazed by the patience and consistency in sending us an internet traffic report for the listing every month until our land was sold and notifying us every time anyone was interested in buying the land. Was pleased with the price we sold it for after a year and never heard of any business who waited patiently until the property was sold to get paid. The commission and closing costs were a fair amount, especially after waiting and being committed in selling the land. Jacob was God sent. Thank you, Lord.

Thank you Jacob Jenkins & National Land Realty Team.
Blessings...
---Pastor Theo Green III & Family
– Theodore G. (September 27, 2023)
We listed our property with Jacob Jenkins and he kept us informed and was always available to answer our many questions. We are grateful for his expertise & patience. Job well done!
– Marlene M. (September 25, 2023)
They got our property sold, even in the midst of a changing economy. Professional in their service. Really glad to get to work with Jacob Jenkins as our agent. Would definitely recommend!
– Shippy F. (August 28, 2023)
Just recently sold our home with the help of Jacob Jenkins. Jacob is an outstanding person, very responsive and made the entire process super easy. We feel fortunate to have met Jacob and consider he and his family great friends.
– Suzann J. (February 27, 2023)
Jake is an excellent agent. He was understanding of how I felt about giving up my family property. I would recommend Jake to anyone needing an agent.
– Linda J. (February 13, 2023)
While looking for some property to buy, I was lucky to find Jacob Jenkins. Jake was great to work with. The day I picked to view the property ended up being a cold, rainy day. Jake never complained and was willing to stay out in the weather until I was ready to go. I asked a lot of questions and he was always quick to respond. Jake was very good about explaining the entire process so there weren't any surprises at closing. I highly recommend him.
– Chris B. (February 08, 2023)
Mr. Jenkins provided very professional attitude towards all aspects of our concerns and an attention to detail with all contractual transactions. We have already recommended him and will continue to do so in the future. He showed a keen interest in responding quickly with well researched answers. My wife and I feel it was our pleasure to have his assistance in these matters. Jake, you provided us with first-class service. Thank you, sir.
– Joseph & Pamela P. (December 29, 2022)
It was truly a pleasure working with Jake Jenkins. While the market was thin on opportunities for my desired property, he was patient, persistent, and always on the look out for land that fit my profile, even doing direct mail to target properties on my behalf. His own experience as a landowner gives him in-depth understanding of land types, building methods. Highly recommend.
– Tim R. (December 21, 2022)
Jacob Jenkins was very professional and easy to work with. I would definitely recommend him for anybody looking to buy property.
– Chris S. (July 01, 2022)
We were 100% satisfied with our agent Jacob Jenkins! He was extremely helpful and patient with us through the whole process. Jacob was professional and thorough, we definitely recommend him.
– Riley S. (June 01, 2022)
Jake Jenkins is extremely professional and works hard to help you meet your residential or land needs. We looked at many houses in the Indiana area and he was always there when I showed up at our appointed times even when I was a few minutes early. He always had paperwork to explain the property we were going to look at in hand. When things did not seem right with the property whether it was the amount of acres or the property lines or the location of the septic field, he always made the phone calls to find out the answers. In today's market if you find something you like, timing is of the essence. So if you have further questions, Jake will get your questions answered in a very timely manner so you don't miss out on making a well educated offer before somebody else beats you to it.
– Stephen S. (April 26, 2022)
My agent (Jake) was extremely helpful and professional. The opposing agent had more experience but my agent was better at everything. I would highly recommend.
– Joseph S. (March 29, 2022)
Jake was fantastic! He was always very polite and courteous. He went above and beyond to make sure everything was correct and by the book. I will definitely recommend and use him again when I'm in the market for property.
– Joseph S. (March 17, 2022)
Loved the agent…Jacob
– Bridget D. (January 30, 2022)
Very responsive and professional. Great experience.
– Bridget D. (January 20, 2022)
– Gary R. (December 28, 2021)
Jacob Jenkins was excellent to work with. The entire process was very smooth and easy. Jacob made sure to keep us informed and always returned our phone calls.
– Brandon G. (December 08, 2021)
Jacob Jenkins from National Land Realty worked with me to sell 16 acres of land. He was very professional along with being very caring. We had some very good discussions and he kept me informed of everything along the way. I would recommend his help to anyone I am in contact with.
– David C. (November 11, 2021)
Jacob Jenkins did an excellent job of keeping me informed durning the entire process. We had an offer in less than a week with him marketing, and he walked us through the closing with little to no effort on our part.
– David C. (October 22, 2021)
Mr. Jacob Jenkins is just getting started in this business and I just wanted to pass on that I have worked with him in the past in a different business environment. I found him to be an upstanding individual with upmost integrity and work ethic. I think he will do well for his clients.


– Keith D. (April 22, 2021)
I have known Jake Jenkins for nearly 15 years and he is a great person to work with!
– David C. (April 21, 2021)
Positive: Professionalism, Responsiveness
– Sharon A. (April 12, 2021)
Land by State
Land Professionals by State