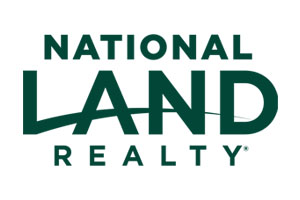 Close
Contact Jacob Jenkins
Fill out the form to the right and click "Send" to contact Jacob.
Jacob Jenkins joined the National Land Realty team in January 2021. Jacob was born and raised in Southern Indiana where he now owns and manages his own farm and hunting property. His parents and grandparents instilled his love and respect for the land and a hard work ethic at a very young age. He received an associate's degree in applied science from Illinois Central College and previously worked as a field technician for Boyd Cat. Jacob is an avid hunter and has an interest in farmland and recreational real estate.
Jacob currently lives in Underwood, IN, with his wife Lisa, their daughter Anndi, and their son Elijah. Jacob is actively involved in Eastside Christian Church and the Community Hunting Access Program (CHAP). When he is not working, Jacob enjoys bow hunting, fishing, woodworking, improving his land, camping, enjoying the great outdoors and, most importantly, spending time with family.
– Gary R. (December 28, 2021)
Jacob Jenkins was excellent to work with. The entire process was very smooth and easy. Jacob made sure to keep us informed and always returned our phone calls.
– Brandon G. (December 08, 2021)
Jacob Jenkins from National Land Realty worked with me to sell 16 acres of land. He was very professional along with being very caring. We had some very good discussions and he kept me informed of everything along the way. I would recommend his help to anyone I am in contact with.
– David C. (November 11, 2021)
Jacob Jenkins did an excellent job of keeping me informed durning the entire process. We had an offer in less than a week with him marketing, and he walked us through the closing with little to no effort on our part.
– David C. (October 22, 2021)
Mr. Jacob Jenkins is just getting started in this business and I just wanted to pass on that I have worked with him in the past in a different business environment. I found him to be an upstanding individual with upmost integrity and work ethic. I think he will do well for his clients.


– Keith D. (April 22, 2021)
I have known Jake Jenkins for nearly 15 years and he is a great person to work with!
– David C. (April 21, 2021)
Positive: Professionalism, Responsiveness
– Sharon A. (April 12, 2021)
Land by State
Land Professionals by State