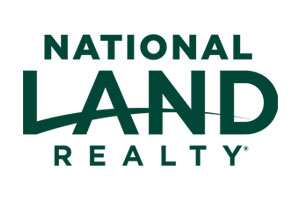 Hunter Suggs joined National Land Realty in July 2020, after 22 years of experience in commercial real estate development, construction management, and becoming a broker in 2017. He previously worked for Edens, Inc. for 12 years and Colliers International South Carolina, Inc. for 10 years. In his experience, he has sold commercial development land, recreational land and office/industrial buildings.  
What sets Hunter apart from other land professionals on the commercial development land side, is that he has a full understanding of the metrics and financial modeling an investor/buyer uses in analyzing a land parcel for acquisition. On the recreational land side, his love of the outdoors and experience with timber and land management also sets him apart.  
He is a graduate of Clemson University, class of 1998, where he received a BS in Financial Management and a minor in Forest Resource Management. He was proud to be a part of Columbia's Chamber of Commerce – Leadership Class of 2020 and his achievement in receiving the Central Carolina Realtors Association - 2019 Circle of Excellence award for transaction volume. He is also a member of the Central Carolina Realtors Association - CCRA and CCIM Institute. He was the past President of the Business Networking International Chapter in Columbia, SC.  Hunter received the CCIM Institute designation in 2020.  He is a current board member of the Congaree Land Trust.
Hunter has lived in Columbia his entire life, along with his wife, Amanda, his daughter Hannah and their pets Riley, a yellow lab, and Ashe a black lab. In his free time, he is an avid outdoorsman, with a lifelong love of hunting. He mainly hunts waterfowl and turkeys and has a passion for land and wildlife management, primarily on his 550-acre family farm, on the Lynches River, in Kershaw County.  
He enjoys spending time on the tractor, whether it be planting food plots in the fall or prepping for control burns in the early spring. In the spring and summer, he enjoys fishing, boating, and spending time at the coast or the lake with his family and two Labs. Hunter's favorite location at the coast is Edisto Beach, where his family has had a house for over 20 years.
Hunter was a fantastic broker. His knowledge of the project helped our team from beginning to end.
– Luke B. (July 12, 2023)
Hunter did everything well, from identifying property that I would be interested in to tracking down the main developer in a submarket. Hunter is my first call and go-to guy!
– Phillip B. (April 17, 2023)
Hunter is very knowledgeable and communicates very well. He listens to make sure that he focuses his expertise on the clients needs and wants. Great agent!
– David M. (March 01, 2023)
Hunter did a great job!
– James B. (July 13, 2021)
Hunter was very responsive and helpful. He answered all our questions in this process and even researched and found someone for us to connect with for our questions concerning the pond on the property. I would highly recommend working with Hunter to find your next property. He made the process very easy for us and I can't thank him enough.
– William N. (June 21, 2021)
Hunter was the seller's agent on a piece of property we bought in Columbia. Hunter did a great job holding things together with a seller that was hard to deal with. Hunter responded in a timely manner and was proactive about getting things done.
– Martin H. (June 08, 2021)
Hunter was a pleasure to work with and took care of every little detail during the process making it a lot easier for us!
– Brandi W. (May 07, 2021)
I had a very positive experience working with Hunter Suggs at National Land Realty. He helped me identify and purchase a commercial property fitting the narrow description I need for my business. He is professional, knowledgeable, and easy to communicate with.
– Matt M. (March 05, 2021)
I have been involved in several transactions with Hunter Suggs with this firm. He is a consummate professional who puts the interests of his clients first and has represented me personally, both as buyer and seller.
– Chris K. (February 18, 2021)
I would highly recommend Hunter Suggs if you are looking to purchase commercial real estate. He is extremely attentive and is willing to go the extra mile to help his clients. Hunter is also very knowledgeable with the proper inspections and due diligence items that are critical when purchasing real estate.
– Jim H. (February 10, 2021)
Hunter was a pleasure to work with. He is incredibly knowledgeable and proactive in getting the information you need to make an informed purchase. I highly recommend him.
– Jimmy K. (January 15, 2021)
Hunter was thorough, professional, and extremely knowledgeable when he assisted me in a recent real estate transaction. I could not recommend Hunter more highly, as he was a pleasure to work with.
– Jon K. (January 15, 2021)
Where's the ABOVE & BEYOND emoji?! Hunter Suggs has been such an incredible help to our team over the past few years. We would recommend him to anyone in search of their next land position and/or real estate need.

– Lucas B. (January 15, 2021)
Very Knowledgeable and Professional.....asked all the right questions to inform/educate me on the process of possibly buying land......very happy with my experience so far.
– Frederick T. (October 05, 2020)
Hunter Suggs is exceptional. He is knowledgeable, thorough, resourceful and professional in every respect. We worked with Hunter for many years and with great success. We will look forward to doing so again as soon as the situation arises.
– John G. (August 18, 2020)
Land by State
Land Professionals by State