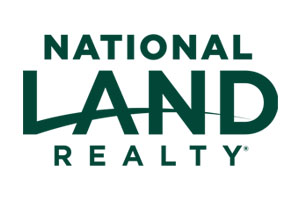 Originally from Winston-Salem, North Carolina, Greg attended the College of Charleston and graduated with a Bachelor of Science degree in Business Administration with a concentration in real estate. 
Greg's love of the Charleston area has kept him there and he looks forward to being able to help bring landowners the services they need in the Lowcountry. Greg swam competitively for 10 years, competing as a collegiate swimmer all four years and helped to win two Southern Conference championships. He enjoys going to the beach, surfing, swimming, camping, and being outdoors. He also likes to spend time with family and friends.
Very professional. Since we lived out of state, he returned calls right away and always had answers for our questions. I would recommend him.
– Rosemary R. (December 30, 2022)
I worked with Greg Greer on the sale of our property and would recommend him to my closest friends and family. He was knowledgeable, communicative, and most importantly a good friend to both myself and potential buyers. Greg is a fantastic agent and got the job done.
– Alex J. (May 25, 2022)
Greg Greer is a great guy. He's very knowledgeable and actually answers the phone . I can't say that for some others. He'll do whatever it takes to get the deal done. I would definitely use him again. I have no complaints. Thanks again Greg Greer.

– Jay M. (April 11, 2022)
Greg was awesome from start to finish and would highly recommend him for a sale or purchase of property.
– Randy H. (February 22, 2022)
Greg was well informed on the area and he kept me up to date on his progress.
– Faye F. (February 16, 2022)
– J Brian F. (December 27, 2021)
I have worked with Greg Greer for years. He has always done an outstanding job of managing my transactions to a successful conclusion.
– Don T. (April 29, 2021)
Excellent experience working with National Land realty with Greg and Jason. As a new land buyer, they were absolutely critical in helping me navigate the purchasing process and connecting me with experienced resources to not only assist me with the purchase but also manage the property after closing. These guys are professional, knowledgeable, and helped me obtain a good value property! I would and have referred them to others considering buying or selling land!!
– Ryan K. (March 18, 2021)
– William P. (August 23, 2019)
– Zachary M. (January 04, 2019)
Greg was always very professional, knowledgeable, helpful, and patient with us every step of the way.
– Carol F. (July 06, 2018)
Greg has been and is a pleasure to work with. I appreciate the value of his knowledge, experience, and expertise. I think others could benefit with Greg's help in selling their properties.
– Carol F. (April 03, 2018)
Greg completed all follow-ups, returned calls ASAP, provided information to help streamline the process, and had a great attitude.
– Kelli G. (April 03, 2018)
Greg did everything well from start to finish.
– Agli G. (March 21, 2018)
From the first conversation to the last, Greg was professional and very helpful. He went above and beyond with helping us through the process. He made us feel valued and respected even though we had multiple questions that I am sure he may not get from other buyers being this was our first time with many items of this purchase process. We would recommend Greg to anyone who is looking for experience with a down home feel...that is Greg Greer.

Thank you so much!!
– Timothy B. (March 15, 2018)
Greg has an excellent demeanor and provided excellent customer service. Look forward to our next transaction.


– Todd L. (November 17, 2017)
– Gloria R. (June 09, 2017)
– Gloria R. (March 10, 2017)
Greg was the consummate professional, particularly since this transaction was much harder than average.
– Greta C. (September 14, 2016)
Greg was prompt and courteous with all aspects of my buying process. He was knowledgeable and assisted me with all items requested. He possesses exellent professionalism.
– Steven B. (August 31, 2016)
– Brenda W. (June 17, 2016)
Greg worked diligently to bring buyers that exceeded my price expectations when I first entertained the thought of selling. He replaced buyers who backed out due to various reasons with buyers who were willing to pay the same price per acre. He is very friendly, professional, and knowledgeable, not only about the market, but also the ancillary services needed to help sell the property (ex. John Thorpe perc testing).
– Doug S. (May 17, 2016)
– BILL A. (April 20, 2016)
Land by State
Land Professionals by State