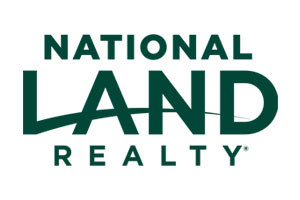 Close
Contact Greg Clearman
Fill out the form to the right and click "Send" to contact Greg.
Greg Clearman grew up in Mississippi enjoying and appreciating all the outdoor activities Mississippi has to offer. He started working in heavy equipment sales over 20 years ago and shows integrity, energy, and hard work in every detail of his sales transactions. Greg builds strong lasting relationships with his clients and strives to bring them the best service possible while making it an enjoyable experience. His high level of customer care, transaction and marketing skills give him a leading edge of getting the job done. Greg takes the approach that every client and every listing is greatly important. Always being responsible and keeping his clients in the know about their property is something Greg strives to give his clients.

Greg lives in Madison and is a devoted family man to his wife, 6 children and 3 grandchildren. An athlete by nature, Greg enjoys tennis, golf and bow hunting. He has always had a passion for real estate and hunting land. He looks forward to taking his 25 plus years of experience in chasing whitetails in the MS Delta and connecting people to the property of their dreams. It brings him great joy and fulfillment to see these opportunities come together.
Greg went above and beyond on not only the selling of our property, but also locating our next one. His listing descriptions and images of the properties really show his attention to detail. Not only will he work hard for you, but it's all done in a professional manner; I would recommend him to anyone.
– Heath L. (July 09, 2021)
– Chad W. (June 28, 2021)
– David M. (May 21, 2021)
– Bowen E. (March 29, 2021)
They were knowledgeable of real estate/land sales, always prompt on answering any of our questions, and returning our calls. Above all else, they sold this property quickly. After the sale, we had tax questions on how to handle the capital gain from the sale of the property and they helped us find an appropriate solution. We thought it would take years to sell this property/land, but they accomplished the sale in less than a year.
– john g. (February 03, 2021)
Greg showed intensity and attention to detail. Most importantly, Greg made me feel that, as a customer, my listing was important and was treated as a priority matter. My property was on the market for over a year with another broker. Greg had the listing less than a month and sold it.
– Steve I. (January 21, 2021)
I had a property I was having trouble selling. I had it listed for over a year and was just not having any luck on getting any serious offers on the property. Greg met up with me to look at the place and give me his opinion on it. We rode the property, and he never took one picture. As I was showing it to him, he was already developing a game plan on getting it re listed on the market. I knew the value of the property, but he gave me a work list to show potential buyers the value of the land that I saw in it. After getting the brochure made and the property listed, it was under contract in about a month. I would recommend Greg to anyone trying to sell a piece of property. He is extremely professional, and can help one develop a solid plan on getting a place where it needs to be to sell.
– Phillip H. (July 22, 2020)
– Justin . (July 02, 2020)
Land by State
Land Professionals by State