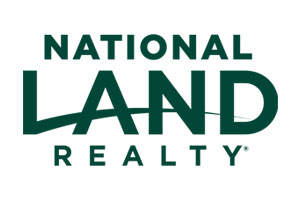 Edward Mayer brings years of experience, knowledge, and expertise to the North Carolina real estate market specializing in land, equestrian, cattle, farm, commercial, residential and investment properties.  He has been involved in hundreds of land, residential, and commercial transactions and has worked closely with builders, contractors, developers, and architects in the world of new construction and development. His insight as to the needs of his clients as well as real estate values is unparalleled.
Edward has a solid track record as well as a diverse clientele of buyers, sellers, and investors, and combined with his unique set of skills swiftly transforms challenges into opportunities. He is a real estate veteran with a passion for real estate and meeting the needs of his clients which is evident in his unique consultative approach. From first time buyers, to seasoned investors, to savvy sellers, he achieves optimum results by educating clients on market conditions and helping them through every facet of their transaction. By aiding both buyers and sellers in their understanding of the market, he leads clients through a well-informed decision making process, which results in buyers realizing their dream property or targeted investment , and sellers maximizing deals through strategic pricing and marketing.       
Dedicated and customer service driven, Edward devotes himself to ensuring that every individual is attentively catered to in all aspects of his/her real estate experience.
He graduated with a bachelor's degree in business with a major in marketing.  Additionally, Edward has an extensive background in international business development and trade.
Highly regarded for his real estate expertise, Edward has held many prestigious positions within the industry. These included serving on the Charlotte Board of Governors of the Real Estate and Building Industry Coalition (REBIC) and serving as a member of the Charlotte Regional Board of Realtors Professional Standards Committee and  the Grievance Committee. Previously he served as Secretary on the Palm Beach Realtors Board of Directors as well as the Chairman of the Palm Beach Board Grievances Committee. He also served as President of Barclays International in Palm Beach and was the co-owner of Manor Homes of Virginia, Realtors, in Great Falls, Virginia. He was most recently a broker in Palm Beach and South Florida and is available to consult with prospective purchasers in their acquisition of Florida property prior to their visit to the sunshine state.
In his spare time, Edward enjoys pursuing a variety of hobbies. He has been a member of the Sports Car Club of America, at which time he competed in Formula Ford racing at the national level. While living in Virginia, Edward was a member of the Potomac and Great Meadows polo clubs of Washington, D.C. His extensive equestrian experiences include Fox Hunting in Middleburg, Virginia area hunts as well as serving as social chairman of the Palm Beach Hounds while in Florida. He continues to enjoy skiing, fly fishing, hiking, riding, and golf in the many spectacular areas of North Carolina.
– Hal I. (September 13, 2023)
Land by State
Land Professionals by State