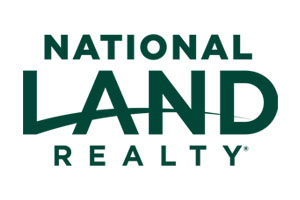 Dustin Clardy joined the National Land Realty team of Land Professionals in May 2022, bringing with him 10 years of private land buying and selling experience and recreational land ownership. Dustin has worked in the private sector for 17 years, mainly in sales roles. He received his bachelor's degree in Business and Economics from Mississippi State University in 2005. 
In his free time, Dustin enjoys spending time with his family, hunting and working on his family's farm.  Through private land ownership, he has developed a strong passion for managing property for wildlife, timber production and to overall leave it in better condition than he found it.  He and his wife, Rena, are based out of Tupelo, Mississippi where they live with their two children, Collins and Daniel.  
There's a saying, you are who you hang out with. In Dustin Clardy's case, he's like his Labrador retrievers. For as long as I've known him, he's always had a lab and has learned a lot from them. Dustin is dependable, determined, easy to work with and always happy to be around others. A dog may be man's best friend, but Dustin will always be his client's best friend, and that's why I highly recommend him!
– Katelin N. (July 19, 2022)
I've done business with Dustin Clardy multiple times over a 20 year period. Dustin is a man of his word and knows land better than anybody I've ever met. I'd highly recommend doing business with him!
– Bradley B. (May 26, 2022)
Dustin is an honest and hard working real estate professional. Dustin takes care of the small details. Dustin is an avid outdoorsman and knows land. Dustin is friendly and courteous. I would highly recommend Dustin!
– Matthew K. (May 26, 2022)
Dustin Clardy is extremely professional, responsive, and knowledgeable. I would highly recommend him to anyone who is looking for an honest, reliable and motivated person who will go above and beyond to meet your land needs.
– Neely B. (May 23, 2022)
Land by State
Land Professionals by State