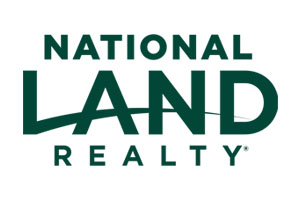 Doug Bruggeman joined National Land Realty in 2018. Doug has a passion for all land and has significant experience working with energy, mining, and conservation organizations. He has a Ph.D. in natural resource management from Michigan State University and a Master of Science degree in aquatic ecotoxicology from Oklahoma State University. He has also developed a CE course about the influence of climate change for realtors. He teaches Realtors about the value of natural capital and provides proprietary viewshed maps to describe what land in view is protected by public or private investment.  He is also an experienced AirBnb and VRBO host. 
Doug is involved in several organizations including the National Association of Realtors, Asheville Journeymen and the National Environmental Banking Association. His hobbies and passions include restoration ecology, horses, paddling, and music.
So grateful to have a realtor be knowledgeable about the impacts of climate on real estate. We need folks like him!
– Stephanie R. (March 30, 2022)
A pleasure to work with. The properties he showed us were on target with our specifications. Couldn't be happier with our new property
– Stacie B. (February 02, 2021)
– J A B. (January 08, 2021)
Doug's kindness and professionalism as our realtor made the experience of selling our family's property a very positive one. He addressed any questions I had in a timely manner and was always willing to take my calls/inquiries when I needed clarification on something or had a concern. My family and I appreciate his diligence and hard work on our behalf. I would definitely recommend him to anyone seeking an integrative real estate professional and company. Our thanks to Doug and National Land Reality for a very positive experience and outcome on our behalf.
– Tim H. (December 28, 2020)
Doug Bruggeman was great to work with and helped us buy an amazing property. Doug has an environmental modeling background, which came in handy when setting up search criteria and making sure pricing was in line with the market.
– S B. (May 18, 2020)
Doug at National Land helped us so much with our land purchase. He helped us look at multiple lots and stuck with us while it took forever to close on our construction loan (because of a strict HOA). He put so much time into our deal over many months and is very knowledgeable in all aspects of the deal. Highly recommend. I went through about 4 realtors before finding these people, and I'm glad I did! Others wanted to sell me junk or me to walk the land alone and them just do the paperwork. These folks at National Land are the real deal!
– Jordan M. (August 20, 2019)
Doug is extremely knowledgeable, professional and an all around amazing person to work with!
– Mary G. (May 01, 2019)
Doug's been a reliable resource for me since I made the move to Asheville. Considerate, consistent, and smart!
– Isaac P. (April 26, 2019)
Great knowledge about the environment and real estate. Plus, he's an all-around good person.

– Steven W. (April 26, 2019)
I have worked with Doug Bruggeman and known him for many years. He is thoughtful, conscientious and dedicated in what he does. When I was purchasing a home a few years ago, I consulted Doug about potential climate change effects on the land I was considering. Doug raised some key points I had never considered, and his insights greatly informed my decision process.
– Jiefu H. (April 20, 2019)
Doug is extremely knowledgeable about environmental issues that affect land purchase decisions. He has been quick to discern the key elements I'm looking for in a land purchase. I highly recommend Doug.
– Jim T. (April 19, 2019)
– Mark C. (April 19, 2019)
– Bruce W. (April 19, 2019)
Land by State
Land Professionals by State