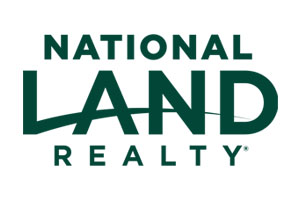 Daniel Dukes joined National Land Realty in July 2020, after 11 years of prior experience. He previously worked for the College of Charleston as the Senior Vice President for Governmental Affairs from 1984-2006, The DLM Group as a Senior Principal for South Carolina from 2006 to present, and Oak Marsh Homes, LLC., as an owner from 2017 to present. He has sold commercial buildings, residential lots, development land, conservation land, and timberland. If Daniel had to choose a favorite type of property to sell it would be development land or land for investment. 
Daniel is a graduate of the College of Charleston where he got his Bachelor of Arts degree in Political Science. He further went on to get his Master's Degree in Political Administration at the College of Charleston as well. He was inducted into the College of Charleston Hall of Fame in 2015 and received the Alumni Award of Honor, which is the highest alumni award achievable. 
Some of Daniel's passions and hobbies are golf, exercising, supporting Christian organizations and charities, and last but not least, United States history. Daniel lives in Mount Pleasant, South Carolina, with his wife Vicky and 2 daughters Jarrett and Jordan.
Daniel Dukes has always been my agent and he has performed for me extremely well
– William C. (November 17, 2022)
C0MPETENT AND EFFICIENT
– ALLAN R. (August 10, 2021)
Land by State
Land Professionals by State