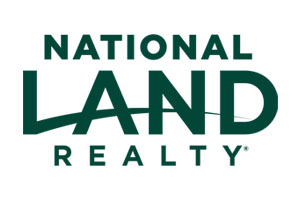 Dale is an experienced Land Professional, specializing in all types of land transactions, farmland, timberland, hunting and recreational land. Dale enjoys building relationships with buyers and sellers and meeting the needs of both. He was a top producing agent at National Land Realty in 2018 and is very familiar with the Northwest Alabama and Southern and Middle Tennessee areas. He grew up in Northwest Alabama in Colbert County. He graduated from the University of North Alabama and holds multiple degrees.
Dale and his wife Tammy have two children: Tyler and Dirk. In his spare time, Dale enjoys deer and turkey hunting with his sons and taking family beach vacations to Alabama's beautiful Gulf Coast.
Dale is an awesome agent; he responded quickly to all of our questions. He worked hard to find a good buyer for the property.
– Linda S. (July 06, 2021)
– Loren C. (September 09, 2019)
– Kendell P. (January 11, 2019)
Dale Jeffreys is the finest.
– R. P. (December 10, 2018)
Dale Jeffreys was a godsend!
– Becky W. (November 01, 2018)
– Chuck R. (October 15, 2018)
– Chris W. (October 09, 2018)
Everything
– Donald G. (October 08, 2018)
Dale was a pleasure to work with.
– Kendell P. (July 30, 2018)
– Jacqueline H. (July 30, 2018)
Dale was good in showing the property and keeping in contact with me throughout the marketing phase. He kept in contact with me even after our contract had run out.
– Nanci H. (May 11, 2018)
Dale Jefferys was excellent throughout the whole process of me buying my property. He always answered when I called, and really helped me with everything. Anytime I wanted to go look at a property he would go with me and show me the property. I appreciate everything he did for me, and if I want to buy some more property some day he will be the first person I call.
– Hayden E. (May 08, 2018)
Dale went above and beyond the call of duty! There were so many obstacles brought before this estate through the entire process. He hung in there and made it happen! I could not have asked for a better agent! I have recommended him to many people. We are so appreciative of all his hard work. Had he not contacted me to sell this property it would still be sitting there.
– Leslie K. (March 29, 2018)
Land by State
Land Professionals by State