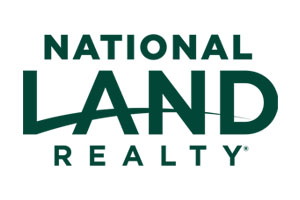 Clay Rice comes to National Land Realty through our merger with Black Belt Land and Realty LLC in Tuscaloosa, AL. His knowledge of the area and love for the outdoors makes him a wonderful addition to the team. 
In his spare time, Clay enjoys turkey and deer hunting, traveling, and spending time with his wife and two children.
I feel Clay gave me a realistic appraisal price. Clay also kept me appraised of process once the land sold. I felt that he was being honest and realistic throughout the whole process and not just telling me things he thought I wanted to hear.
– Margaret W. (August 23, 2019)
– Chad C. (June 11, 2018)
– Chad C. (November 27, 2017)
– Patrick D. (August 14, 2017)
– Ralph I. (July 14, 2017)
Great service, handled everything.
– Reeta L. (April 25, 2017)
Clay did an excellent job, very professional and knowledgeable.
– Deborah H. (April 25, 2017)
– Brenden W. (November 14, 2016)
– Phillip S. (August 25, 2016)
Clay is super nice very prompt with answers to questions about the land to the best of his ability.
– C.T. D. (May 31, 2016)
I like the website, easy to use - the agent Clay Rice responded to all inquires, very easy to work with.
– Norman W. (April 13, 2016)
Bob, Clay, and April did a great job for us. When we sold the land, Clay talked the buyer in to paying $100 more per acre. They were willing to do what needed to be done.
– Richard V. (March 11, 2016)
Down on the Farm
March 29, 2017 by Clay Rice
I was born to a farmer who considered working 50 hours a week at a telephone company for 38 years an "on-the-side" job...
Land by State
Land Professionals by State