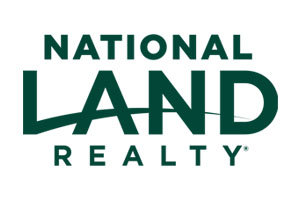 Close
Contact Chris Padgett
Fill out the form to the right and click "Send" to contact Chris.
Chris Padgett joined National Land Realty in 2019. Chris has over 15 years experience as a real estate investor and previously worked in residential real estate in the Birmingham, Alabama area before joining the NLR team. Chris is a military veteran and is married with two children. In his spare time, you can find him hiking, taking photographs and enjoying the outdoors. Whether someone is buying or selling in the state of Alabama, Chris is dedicated to helping each and every one of his clients meet their goals.
Chris Padgett did an outstanding job! He handled a piece of property that was off the beaten path and managed to sell it for an excellent price! Chris is a very friendly and out going person! This personality helps tremendously when he is dealing with clients! It was a pleasure dealing with Chris!
– Ron G. (April 02, 2021)
Chris was professional and responsive. I would use him again in the future for my real estate needs.
– Michael C. (April 01, 2021)
I was having trouble finding a land broker that would put boots on the ground for a piece of timberland I was selling. I went through all of the profiles for land brokers in the state of Alabama. There was one land broker that stood out from the rest, and that was Chris Padgett. Not only did he put boots on the ground, but he went after neighboring land owners, and got me a deal in days. This was a very professional experience, use Chris Padgett.
– Roger S. (February 18, 2021)
Chris Padgett was always in contact with us and answered all questions we had about the property, even after we bought the property Chris was extremely helpful. I would recommend Chris for any future real estate needs.
– Brenda N. (January 06, 2021)
Chris Padgett was very responsive throughout the process, and was tenacious in following up when we hit a stumbling block with the first offer. He stayed the course, got us a better offer, and we were able to close with no issues. I would recommend Chris without reservation.
– Kenny S. (December 28, 2020)
Had a very easy and pleasant transaction with Chris Padgett and this company. Would recommend Chris to anyone interested selling or purchasing land.
– Marsha W. (December 21, 2020)
In June, 2020 I received a letter from Chris Padgett with National Land Realty In Vestavia Hills, Alabama asking if I would be interested in selling property in Concord AL. It was August before I got In touch with him.
Chris jumped right on it, started showing right away and we just closed the sale on September 23.
I was very impressed with Chris's competence, professionalism, knowledge; on a scale of 1-10, I would give him a 15!!!
Jane W.
Birmingham, Alabama
– Jane W. (September 28, 2020)
I could not be more happy with National Land Realty. Chris Padgett not only listed my property, but he got me multiple offers, and fast! He also introduced me to the concept of the 1031 exchange. Once my land sold, he found me exactly what I was looking for, and I bought it using the 1031 exchange. Chris was reachable and professional throughout the entire process. I would highly recommend Chris to anyone looking to buy or sell land in Alabama.
– James D. (January 28, 2020)
I first dealt with representative Chris Padgett about a year ago, and his professionalism, extensive knowledge, and calm attitude has had me keeping in touch with him ever since. He was phenomenal help on my first transaction, and now he's helped me with a second and third. Can't recommend enough!
– David L. (April 30, 2019)
Land by State
Land Professionals by State