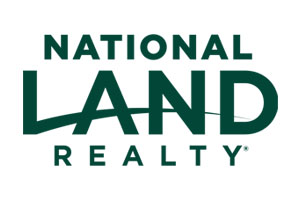 Chris Marshall came to National Land Realty after 18 years in real estate, with 13 of those years spent in rural land sales. His expertise ranges from business management to the sale of rural tracts such as farmland, timberland and hunting tracts. Chris finds a challenge in staying updated on evaluation tools and data related to soils, wetlands, timber and wildlife; he stays in the loop by subscribing to numerous publications, taking classes and going to conferences to sharpen his expertise. He has described the most rewarding part of his work as the ability to share his knowledge with prospective buyers and help existing landowners evaluate their tracts in new ways. In 2013 his team won a competitive bid for a 3,000 acre wetland mitigation bank netting the landowners involved approximately 2.5 times the market value, an accomplishment he is most proud of.
When not in the office, Chris loves to partake in competitive shotgun shooting and has helped coach the King's Academy Youth Shooting Team to three National Championships in competitive shot gunning (Sporting Clays).
– Darryl W. (November 15, 2022)
– Donna H. (July 28, 2022)
Very professional! I could always contact the agent easily. He is very easy to work with.
– Albert R. (May 20, 2022)
– Ted V. (April 22, 2022)
– Adrian M. (August 24, 2021)
Chris is a great guy. He knows people and real estate. I highly recommend him as an agent and friend. Thanks, Chris!
– Linda N. (August 24, 2021)
Thanks for making it easy!
– ross w. (August 11, 2021)
Chris Marshall is by far the best broker I have worked with in my 20 years of conducting real estate business. I love the software and advertising platform NLR utilizes to generate interest and leads. Jason Walter is a great guy and a savvy investor- enjoyed meeting him as well.
– Ted V. (April 01, 2021)
Chris exhibited excellent professionalism and market knowledge throughout the process. When I had questions, he was very responsive. Overall, a real Five Star experience.
– Henry R. (March 02, 2021)
Great guy to work with! Very helpful with names numbers subs to help with the development of the property. Thank you Chris




– Jim C. (December 14, 2017)
Mr Marshall is a true proffessional in his field. When I began working with him, he listened intently to what I was seeking. Based on that information he assisted me in finding property that suited my needs. He shared his expertise with me openly. There were many bumps on the road during the purchase of the land and he patiently explained to me all the 'hiccups' as we encountered them. This was especially important since this was the first time I had purchased a farm. Since a company is only as good as the people who work for them, Mr Marshall is one of your assets; trustworthy, honest, and competent.
– Cathy B. (November 21, 2017)
We had a fantastic working relationship with Chris Marshall. He answered all our questions in a timely manner and really understood our needs and limitations before recommending any parcel to us. I am pleased to have made a new friendship.
– John M. (January 27, 2017)
– jennifer s. (January 03, 2017)
Chris has worked extremely hard trying to sell my property. He has stayed in close contact with me, keeping me abreast of the activity concerning my property.
(November 10, 2016)
Very informed and willing to go the extra mile to get a good deal for their clients.
– joshua m. (December 22, 2015)
I have dealt with a lot of brokers in my 37.5 years of law practice; a lot in real estate. Never dealt with anyone like Chris - smart, engaging, very knowledgeable, very professional. Cailein Campbell is a younger version of Chris Marshall! Thanks.
– Harold P. (November 02, 2015)
Land by State
Land Professionals by State