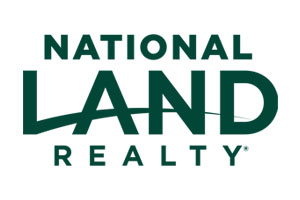 Manuel Christopher "Chris" Alonso joined National Land Realty in March 2021 after having a great experience working with the company to buy land for his family.

His love of the land started while working on a farm in North Carolina and in his role as a plant nurseryman in Georgia. He went on to graduate with his bachelor's degree from the University of Georgia and a master's degree from the Rhode Island School of Design. With this hands-on foundation, Chris became a registered landscape architect with LEED AP BD+C certification and established his own design firm. He is passionate about land conservation and real estate development. Today, Chris focuses on helping his clients reach creative solutions and showcasing their land and its special features.

Chris currently resides in Punta Gorda, Fla., with his wife, Lauren, and their children, Fay and Pax. When he is not working, Chris enjoys running, gardening with his family, collaborating on art and design projects with his wife, and volunteering with their church.
Chris Alonso found the perfect buyer for my property! He cares about your situation and does whatever he can to accommodate! He's your guy!
– Bill L. (January 28, 2022)
Chris Alonso's help was above and beyond what was expected or required.
– Mark S. (January 28, 2022)
I have worked with Chris on many projects over the last decade. He is responsive and very professional and always does an excellent job. Chris is very attentive to the client's needs and does what it takes to get the job done. I highly recommend working with him.
– a d. (May 13, 2021)
Chris Alonso did exceptional work for me. He was generous with his time and he was honest, practical and creative. I have referred Chris a couple other times and he's done really well for my friends, too. His work ethic principles and creativity combined make for an excellent timely product delivery!!!
– Carlos C. (May 13, 2021)
Chris Alonso is very professional and courteous. Great customer service!
I would recommend Chris to all my friends.
– Mark H. (May 12, 2021)
Land by State
Land Professionals by State