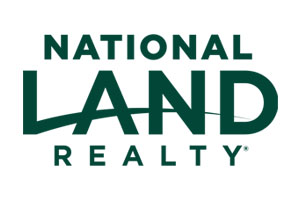 With more than 15 years of experience in property management, Chase Koestler brings a wealth of knowledge to National Land Realty. Chase developed an appreciation for God's great outdoors when he was old enough to walk simply by tagging along with his father. Through his work experience and passion for the outdoors, Chase has developed a vast knowledge of recreational properties and land management, allowing him to find a suitable property or buyer for his clients. Chase loves looking at land and working to find a way to maximize a property to its full potential.
With more than 14 years in property management in three states, Chase has managed property for Tara Wildlife, Henderson Island Hunting Club, Cooper T. Smith, and Premier Chemical. Chase has overseen the day-to-day operations of over 17,000 acres in the last 14 years, putting hunters on numerous bucks scoring over 170" with a bow and arrow and countless deer over the 150" mark in that time frame.
Chase earned his associate's degree from Meridian Community College and is proud of his last 14 years guiding hunts, managing property, and helping others purchase the property of their dreams.
Chase and his wife, Lindsey, live in Vicksburg, MS, and have a son Bo, named after his great-grandfather who was an avid outdoorsman. In his free time, you will catch Chase hunting, fishing, and spending time with family and friends. 
EVERYTHING! Chase is an asset to your company. He is a man of integrity and genuinely cares about doing what is best for his clients making them eager to give him referrals.
– sally g. (January 25, 2023)
Chase Koestler did an excellent job through the entire process!
– Scott M. (May 19, 2022)
Chase was on the ball throughout the whole process. He made buying a property very easy for me. His passion for his job is amazing.
– Scott C. (May 19, 2022)
– Andy P. (April 13, 2022)
Chase is the bomb
– Justin L. (September 21, 2021)
– Leo R. (August 13, 2021)
Chase was always on time and did a great job of providing a side by side to drive potential buyers around the property. Chase did really well with dealing with a troublesome buyer and kept everyone on track and as happy as possible.
– Jason K. (July 16, 2021)
Very professional and down to earth about the whole process.
– Robert B. (May 25, 2021)
Confident, efficient, and knowledgeable of the market.
– Janie K. (April 19, 2021)
– Scott Q. (March 11, 2021)
Very knowledgeable, answered all the questions I had thoroughly. Really good personality, down to earth. All around, the whole experience was great.
– Johnnie K. (January 21, 2021)
Chase Koestler has a great knowledge of property management and how to select the property you need based of what you want to use it for.
– Danny K. (June 15, 2020)
Great group to deal with. Highly professional.
Dealing with Chase Koestler and he knows how to show properties.

Very satisfied.
– Andy P. (June 15, 2020)
Chase Koestler is knowledgeable in real estate and has access to many resources in search of the perfect property for you. Chase is hard working and dependable and will go above and beyond what is expected of him.
– Roxanne G. (June 15, 2020)
I would strongly recommend working with Chase Koestler in purchasing or selling land. His managing large tracts of land for several years has brought him into contact with many potential buyers and investors, as well as potential sellers. List your next property with Chase or enlist his help in finding you the perfect tract of land.
– Angela K. (June 14, 2020)
Land by State
Land Professionals by State