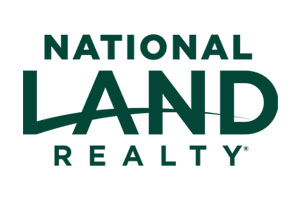 Chandler Guy joined the National Land Realty team of Land Professionals in January 2022. Chandler comes to National Land Realty with a wealth of forestry experience from his time spent employed by the U.S. Department of Agriculture, the U.S. Bureau of Land Management, and the Mississippi Forestry Association. Chandler received his Bachelor of Science with an emphasis on Forest Management from Mississippi State University. He joined National Land Realty because he believes his experience as a professional forester will allow him to help clients find their dream property. In his free time, Chandler enjoys hunting and fishing, as well as cheering on his alma mater, the Mississippi State Bulldogs. He is currently based out of western Florida.
Chandler Guy with National Land Realty did a great job in helping us sell our tract of land. He was on top of the entire process and kept us informed throughout the entire process, all the way through closing. We look forward to working with Chandler Guy in the future.
– Zachary S. (September 11, 2023)
Chandler Guy went above and beyond to make sure our deal closed in a timely fashion. He even drove over six hours to fix a problem on the tract when we were not available. That is dedication to great service!
– Spencer B. (September 11, 2023)
Working with Chandler was a pleasure - he was responsive, attentive to our needs/desires, and an all-around good guy who went above-and-beyond. Highly recommended!
– Brian R. (June 20, 2023)
Chandler Guy is the epitome of a 5-star Realtor. He has competitive drive and savvy deal-making skills, delivers thorough and prompt communication, and enthusiastically faces challenges, all while tempering his approach with kindness and integrity. I could not be more pleased and, in fact, ecstatic, about his representation of me in a recent sale transaction! Because he addressed issues with tenacity and tact, I, as a Florida Bar board-certified real estate lawyer, now refer my clients to him. I have seen him consistently and repeatedly do fantastic work to achieve results his clients thought were unattainable. He is a leader of leaders.
– Ashley R. (June 06, 2023)
Chandler was more than eager to help us find property and also put us in contact with other local agents who could assist with our current needs. His punctuality and responsiveness did not go unnoticed, and he was thorough throughout the whole process answering any questions we had. He truly cares about his clients' best interest and is genuine in his ability to serve every person with a "dream purchase" attitude rather than a transactional relationship. Could not recommend him more. 🙌🏼 Thank you, Chandler!
– Emily V. (June 05, 2023)
Chandler Guy was exceptional to work with! I would not hesitate to recommend him to family and friends for any of their land real estate needs. Chandler was incredibly professional, prepared, knowledgeable and friendly during the entire process of our land purchase. He spent hours over multiple showings trekking through thick woods and wetlands with us or driving us around on his UTV, and never once made us feel rushed or pressured. It was clear Chandler was not just out to make a sale. He genuinely wanted us to be fully informed to ensure we were purchasing the land that would make us happy. Thanks to Chandler, we accomplished just that. Highly highly highly recommend!
– Meg D. (May 20, 2023)
Chandler Guy was awesome! The best realtor we have ever had. I would recommend him to everyone.
– Andre R. (May 17, 2023)
It was a wonderful experience working with Chandler. He was very professional in every way and took extra time to do his best to help me with listing my property. Chandler was very kind and very polite. I felt completely comfortable while dealing with him. He not only is an exceptional five star realtor, but an exceptional five star person!
– Frances N. (May 16, 2022)
Land by State
Land Professionals by State