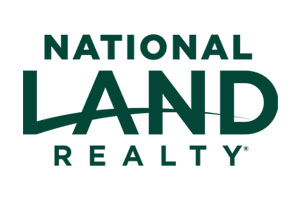 Chandler Guy joined the National Land Realty team of Land Professionals in January 2022. Chandler comes to National Land Realty with a wealth of forestry experience from his time spent employed by the U.S. Department of Agriculture, the U.S. Bureau of Land Management, and the Mississippi Forestry Association. Chandler received his Bachelor of Science with an emphasis on Forest Management from Mississippi State University. He joined National Land Realty because he believes his experience as a professional forester will allow him to help clients find their dream property. In his free time, Chandler enjoys hunting and fishing, as well as cheering on his alma mater, the Mississippi State Bulldogs. He is currently based out of western Florida.
Chandler Guy was exceptional to work with! I would not hesitate to recommend him to family and friends for any of their land real estate needs. Chandler was incredibly professional, prepared, knowledgeable and friendly during the entire process of our land purchase. He spent hours over multiple showings trekking through thick woods and wetlands with us or driving us around on his UTV, and never once made us feel rushed or pressured. It was clear Chandler was not just out to make a sale. He genuinely wanted us to be fully informed to ensure we were purchasing the land that would make us happy. Thanks to Chandler, we accomplished just that. Highly highly highly recommend!
– Meg D. (May 20, 2023)
Chandler Guy was awesome! The best realtor we have ever had. I would recommend him to everyone.
– Andre R. (May 17, 2023)
It was a wonderful experience working with Chandler. He was very professional in every way and took extra time to do his best to help me with listing my property. Chandler was very kind and very polite. I felt completely comfortable while dealing with him. He not only is an exceptional five star realtor, but an exceptional five star person!
– Frances N. (May 16, 2022)
Land by State
Land Professionals by State