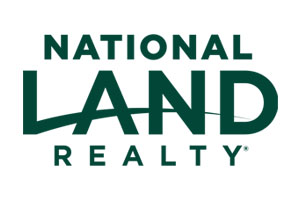 Close
Contact Brett Harden
Fill out the form to the right and click "Send" to contact Brett.
Brett joined National Land Realty in 2016 after being previously employed with Farris, Harden and Associates. He has held his real estate license for approximately 10 years consisting mostly of land sales. In those 10 years, Brett has dealt in mostly hunting, timber and farm land. Brett takes pride in every listing and aims to meet every need of his client.
Brett and his wife of 25 years, Barclay, live in the Birmingham area. They have three children: Bo, Mattie, and Sims. Brett enjoys hunting & fishing and is an avid Alabama fan.
A true professional. He knows his stuff.
– Charlie B. (November 20, 2019)
Brett was incredible. He helped me out a lot and was really up to date on every detail. Couldn't have been happier.
– Don P. (November 20, 2019)
Brett stepped out of his comfort zone of land sales and into the residential real estate sales for me and I couldn't be happier. His attention to details and negotiating skills are second to none. Knocked it out of the park and I would definitely recommend his services to anyone.
– John C. (November 20, 2019)
Brett is a true professional. He knows what he's doing. He's always courteous, polite and respectful. He helped me sell our farm in only 5 months. Kudos to Brett and NLR for a great experience!
– Jeff R. (November 20, 2019)
Very prompt and professional in every aspect of the transaction from the offer stage, contract stage to the land closing.
– Paul A. (November 20, 2019)
Brett and I met over the phone. He arranged everything from viewing the property to negotiations through closing. Could not be happier with my new property and would not hesitate to use him again. First-class all the way!

Thank you very much!
– Jeffrey M. (July 23, 2019)
Brett was professional and extremely helpful and knowledgeable throughout my purchase.
– Eric S. (December 18, 2018)
Brett was fantastic throughout the sale of this property, he came to the showing with an off road vehicle to enable us to tour most of the 78 acres, this pretty much sold us on the property, he was on time, lead us through the closing, and made sure our realtor got his referral fee. My one recommendation would be that there is better communication between the two parties on what comes with the property and what doesnt, we thought we were getting a storage shed, and when we moved in the building was gone, fortunatley the old property owner moved up the street and had no problem returning the building to us and we have an awesome relationship with the previous owner.
– Debra P. (February 26, 2018)
Personable and seemed to generate more activity than most. Would not hesitate to use him again or recommend to friends and family.
– kenneth h. (January 11, 2018)
Very Active In Marketing Our Land
– Rhonda C. (November 29, 2017)
All of the above! Brett did a great job for me! He was on top of everything in this very complicated transaction.
– Douglas H. (September 21, 2017)
– Michael O. (August 17, 2017)
I was very pleased with the way Brett handled the sale of this property.
– Earl S. (July 13, 2017)
Bret Hardin was my agent and he did an amazing job. I would recommend he to my family and friends. Super knowledgeable and responsive.
I hope the company recognizing what a great asset they have in him.
– Curtis P. (April 01, 2017)
Land by State
Brokers by State