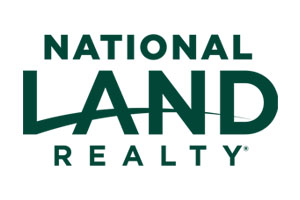 Close
Contact Brent Lattimore
Fill out the form to the right and click "Send" to contact Brent.
Having spent a lifetime hunting on many different tracts of land in South Carolina, Brent Lattimore has developed a keen knowledge of the types of hunting and agricultural property that meets the specific needs of his clients.
Brent received a Bachelor's degree from Clemson University in Agriculture Business with a minor in Business Administration. He is actively involved with South Carolina Ducks Unlimited, South Carolina Waterfowl Association, National Wild Turkey Federation, and the Fort Motte Hunting Club.
His family is from Lexington, South Carolina and Brent still resides there today. He has a black lab named Teal and enjoys hunting, fishing, boating, and riding dirt bikes in his spare time.
Brent Lattimore was very friendly and proactive throughout the sale of my mothers estate. From day one he communicated professionally and often with my brother and I. He is very knowledgeable about the land market in that area, which was very helpful as my brother and I both live out of state. He helped us through a very difficult time and process and I would recommend his services to anybody looking to sell a home or a property. Thanks
– Jena L. (November 11, 2021)
Brent was on top of the whole process. He responded promptly to any emails or voice mails. I was pleased with the process and his professionalism.
– Venus M. (August 24, 2021)
Brent Lattimore was helpful and great to work with during our land purchase!

– Timothy B. (August 17, 2021)
Brent Lattimore helped me with a recent search for a sizable track of land. He showed every great possibility for my needs. He had a grasp of the area, and he understood the good and bad of each potential location. And he helped me find my search. I will continue with Brent, and only Brent, until I find the right land. This guy is really good.
– Rhonda F. (May 18, 2021)
Brent Lattimore was the first agent to address our inquiries. He is a friendly guy and is always prompt with emails. He was instrumental in helping us find our dream retirement property. National Land is lucky to have him. This company is first rate and makes the internet search for property quite easy. Thank you, Brent Lattimore and National Land!
– Margaret J. (April 05, 2021)
Brent Lattimore was super easy to work with and very professional. We would definitely recommend him to anyone interested in purchasing land.

– Kerry F. (March 01, 2021)
Mr. Lattimore kept us up to date regularly. We moved from Missouri and not knowing anyone to help us find a place to live. He was always professional answered all our questions. The place we bought the person selling it lives out of state. We definitely would recommend Mr. Lattimore and greatly appreciate his working with us.
– Stanley F. (March 01, 2021)
I would highly recommend Brent Lattimore to represent anyone in buying or selling land. He is extremely knowledgeable in his profession and was a very down to earth guy. He is easy to work with, is always there to answer any questions and ease any and all concerns. Purchasing land is a huge step, but it can be less stressful when you have someone like Brent advocating for you.

– Patricia W. (March 01, 2021)
Brent Lattimore was a very professional agent!!!
– Kem K. (December 28, 2020)
Had the pleasure of working with Brent Lattimore recently. He was very professional and clear throughout the whole process. After my experience with Brent, I would highly recommend National Land Realty to a friend!
– Kennedy F. (December 28, 2020)
Land by State
Land Professionals by State