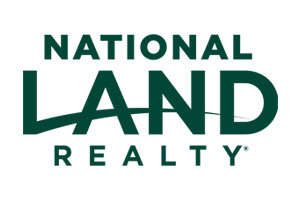 Brayden Wiley joined the National Land Realty team of Land Professionals in June 2022. Before coming to National Land Realty, Brayden has been working in the auction business for 10 years and 7 years as an auctioneer with Dwayne Craig Auction company. He is a 2016 graduate of the Missouri Auction School as well as a licensed auctioneer in the state of Arkansas. Brayden's experiences in auctioneering have allowed him to see the do's and don't's of selling land firsthand, making him a knowledgeable Land Professional.
In his free time, Brayden participates in 3D archery tournaments and enjoys mountain biking in addition to hunting and fishing. He is also a volunteer Firefighter for the Goshen Arkansas Fire District. He and his wife, Wrylee, are based out of East Springdale, Arkansas, where they live with their 1-year old daughter, Wyola.
Agent very helpful, friendly and kept me informed about the process of events that go with selling my property.
– Susan D. (July 06, 2023)
I've had the privilege of working with Brayden Wiley in the past and to this day I look up to him as someone both professional, well-spoken, and full of integrity. Through the art of conversation, he will meet you exactly where you are and help you get to where you want to go. If you don't understand something, he's gifted in teaching and explaining. He cares about your aspirations, he is engaged in what you have to say, and you will know his character by his words and handshake. He's a loyal friend you can count on. So if you're looking for one of the best agents out there, you found him.
– Eli W. (July 31, 2022)
Land by State
Land Professionals by State