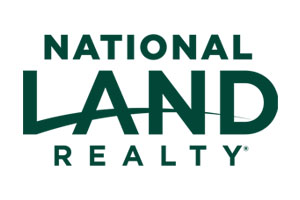 Branden Wakefield is a retired Chief Petty Officer of the United States Navy. He served our great country for more than 20 years and spent his entire career (when not deployed) in the Jacksonville area. Branden is passionate about his Christian faith, his wife - Heather, and their two beautiful daughters.
When asked what drove his transition from the military life to being a Land Professional he quickly replied: "I've spent A LOT of time outdoors, as you can imagine. I've been in the desert, the ocean, the air, and the mountains. The outdoors is where I feel at home and the most energized. I truly believe that the skills I developed in training and leading Sailors translates to helping my buyers and sellers navigate the buying and selling of Hunting, commercial, agricultural, recreational, timberland and conservation properties".
Branden Wakefield is a family man and retired veteran. A true professional and friend. He upholds integrity, values giving back to his church home and leads with humility. He is supportive of his family, friends and community. He is proactive, an advocator and diligent in the work he fulfills everyday.
– Jaron B. (November 17, 2023)
If you are looking to work with an outstanding trust-worthy individual - look no further. Branden Wakefield is passionate about what he does and enjoys helping others. He really listens to what YOU want/need and comes up with a solid action plan that delivers results and happy customers.
– Heather E. (November 02, 2023)
Land by State
Land Professionals by State