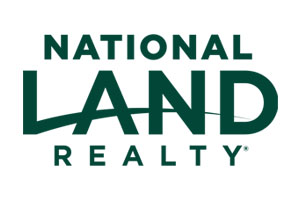 Bobby Spivey joined National Land Realty in 2019. Bobby has been practicing real estate since 1997 and has brokered more than 1,200 successful transactions during his career. Whether it is a simple or highly complex property, Bobby has a keen understanding of what it takes to market a property correctly and get it sold. He also understands the importance of making sure a buyer finds the perfect property and doesn't settle for anything less.
Bobby is one of the five co-founders of Mountain Island Charter School, one of the largest and most successful charter schools in North Carolina, where he also served as a board member for many years. Bobby graduated from Wingate University with a degree in business administration. He currently resides in his native hometown of Charlotte with his wife, Colleen. Together, they have three children, Robert, Michael, and Emma. In his spare time, Bobby enjoys spending time with family, turkey and deer hunting, bass fishing and fly fishing for trout in the North Carolina mountains.
Excellent communication and professionalism!
– Jeff B. (October 17, 2023)
Words can not express how great the service provided by Bobby S. And National Land Realty. My family lives in another state and Bobby took care of everything. We had spoken to a few other realty companies prior to selecting National Land Realty. The service was not great, then we discovered Bobby from National Land Realty. His attention to detail and client satisfaction is unreal. The process was beyond smooth and profitable. Bobby took the time to explain everything to us, sometimes twice. Very happy with the service and would recommend everyone to Bobby of National Land Realty in the future.
– Monica F. (July 31, 2023)
Everything!!!!!! Excellence in communication.
– Patsy B. (May 16, 2023)
Bobby Spivey is a top professional. I am a retired agent and now buy and sell land all over the country. I appreciate working with a TRUE professional. Unfortunately, they are few and far between in the real estate business.
– Daniel W. (May 15, 2023)
Bobby was very professional, friendly and helpful. I never felt like any of my many questions or concerns were a bother to him. He helped to ease the stress of the purchase process.
– Ashley T. (May 10, 2023)
– chris b. (October 21, 2022)
Bobby was willing to work with me and explain the process of selling my property. Even though Bobby was representing both buyer and seller he seemed to have my best interests in mind.
– James A. (October 21, 2022)
Bobby is a pro! Persistent and professional. The best
– Brian E. (October 02, 2022)
Bobby Spivey was very knowledgeable of the area and helpful with me as a first-time buyer. He made the experience a good and easy one. I look forward to working with him again in the future, if it permits, and also referring everyone I know looking to purchase property in that direction. Thank you!
– Alexander B. (September 26, 2022)
My agent kept me well informed through the entire process. Would recommend him to everyone
– Nikki P. (August 19, 2022)
First buyer back out at closing and he found another buyer immediately that was great good work
– Mike B. (August 17, 2022)
From the original listing Bobby suggested a revised marketing approach which resulted in a faster sale and an increased value. I am extremely happy with the results. Bobby Spivey is the best.
– Clyde K. (August 16, 2022)
Bobby is a rockstar in customer service!!! He stayed in contact with me even after a few months and really came in right on time with a solution to sell my land. If I ever need to sell or buy land, he will DEFINITELY be my go-to-person!!
– Judy W. (August 02, 2022)
Bobby Spivey is well informed and experienced in land sales in Northern Cleveland County. He listened and understood my goals as to marketing my property. He stayed in touch with me regularly and advised me after each offer. He was an excellent down to earth partner in this project. I am very pleased with his professionalism and honesty. I advise anyone in this area who is looking to buy or sell property to call Bobby.

– Jack G. (May 10, 2022)
Of the several real estate agents I have dealt with over the years, Bobby Spivey is the best by far.
– Clyde K. (April 21, 2022)
Bobby Spivey is an excellent broker. He is knowledgeable, courteous, reliable and in every way has been a real pro. I have enjoyed our relationship and hope that he will continue to service our needs.
– Emily C. (March 17, 2022)
Bobby Spivey has been an excellent agent and has sold three properties for my siblings and me. We will definitely use Bobby, again.
– Alice P. (March 17, 2022)
– Clay T. (March 17, 2022)
Bobby Spivey did a super job helping us purchase the property we were interested in starting with meeting us to look over the property and answer our questions. Throughout the process Bobby kept us up to date and got us answers to all of our questions and concerns. We really enjoyed working with an agent who is both professional and friendly. It is clear that he takes pride in his role and is willing to sweat the details to help his clients.
– EB M. (March 11, 2022)
Bobby Spivey is the best real estate agent by far that I have ever worked with. He gets my top rating in everything he does. I am also impressed with National Land Realty and their advertising and communication with the seller and I'm sure the buyer, as well. Highly recommend Bobby and National Land Realty.
– Clyde K. (January 06, 2022)
Professional as well as courteous attitude. Prompt in response to questions.
– Douglas E A. (December 30, 2021)
– Sam S. (November 30, 2021)
– Sandra E. (November 15, 2021)
– John S. (September 07, 2021)
Bobby did a fantastic job. Keep him around. He will make you a lot of money very professional and easy to work with.
– Zack H. (August 23, 2021)
Bobby Spivey is a friendly, knowledgeable professional. His ability to make helpful suggestions and also listen to his customers' needs and desires is what sets him aside from all other agents. Compared to the several other real estate agents I have dealt with over the years, my experience with Bobby is the single best to date.
– Clyde K. (August 02, 2021)
Bobby Spivey has been excellent.....I feel lucky to have him represent my property.
– Alice P. (July 29, 2021)
Bobby does great work
– Antonio P. (July 20, 2021)
Bobby was very efficient and honest about explaining process, following up with pending items and always willing to help in any way. Process was extremely easy and very thankful to work with Bobby at National Land Realty.
– Israel A. (July 14, 2021)
I was most pleased with the entire process of listing advertising and selling property. A+
– Clyde K. (July 06, 2021)
This was my first time purchasing land and it was surprisingly easy. I believe the reason for this was that the agent Bobby was as customer oriented as he is. Thank you for making this a great experience!
– Monika R. (June 23, 2021)
Robert is a very polite and efficient gentleman. I would recommend him to anyone. He was VERY good to me.
– Doris S. (June 23, 2021)
Our agent, Bobby Spivey, was aggressive in his pursuit of a buyer for our land. Through the process of sorting out an old deed, he sought a qualified surveyor to help bring the process to a successful closure. He kept us informed and encouraged as we encountered each phase of the process. Highly recommend Mr. Spivey and National Land Realty. Thank you. Dorothy Evans
– Dorothy E. (May 25, 2021)
– Joe L. (April 09, 2021)
Agent was personable and eager to follow leads and research unknowns regarding right of way, county water and sewer components, etc. to ensure maximum marketability.
– Susan R. (April 09, 2021)
– Chris B. (March 12, 2021)
Bobby has been great to work with.
– Alec L. (March 04, 2021)
Mr. Spivey was always very polite, courteous and professional. He sold our property faster than we thought possible. We live out of state and we were able to sell and close this property without leaving our house. He handled everything for us.
– JAMEY M. (December 30, 2020)
5-star. Agent was great!!
– Carey B. (December 30, 2020)
– Diane M. (December 28, 2020)
Communication was excellent. We were hours away from our property and Bobby made long distance interactions work well.
– Cynthia B. (December 04, 2020)
Professional and courteous
– Tarrell M. (September 12, 2020)
I used the talents of Bobby Spivey to help me sell my property in North Carolina. He took very special care of me and kept me informed every step of the way. Bobby's extensive experience and knowledge made the process much easier and less worrisome for me. He's passionate about his work and his clients are his priority. I was very pleased with the outcome and will call on Bobby again when I go to sell or buy any future properties.
– Tancey M. (October 30, 2019)
Land by State
Land Professionals by State