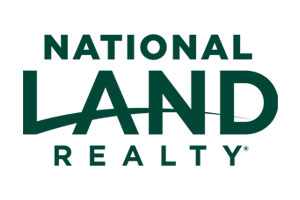 Billy Parker joined National Land Realty after building years of experience with marketing and advertising in the outdoor television industry as an independent contractor. Billy has a passion to keep land as it should be, finding the right fit for each individual is something he prides himself with. When it comes to land, everyone has a need and Billy works hard to connect his clients with the property they desire. Whether it be agriculture, residential, commercial, or recreational land, Billy covers all categories and has the resources & knowledge to assist buyers and sellers across the state.
Billy lives in Statesville, North Carolina, with his wife, Laura, daughter, Evie and son Beau Henry. In his free time, you can catch Billy working on his farm, enjoying the outdoors, or fishing the river for smallmouth bass.
Billy was great to work with on researching and purchasing land. He helped me seal the deal and purchase a wonderful piece of property. Would work with Billy again.
– Jesse M. (September 05, 2023)
Billy Parker with National Land Realty was very helpful during our first time buying land and building our home. He was always a phone call or text away and never hesitated to answer any of mine or my husband's questions. We could not have asked for a better experience. We highly recommend Billy for your land buying needs!!
– Kayla M. (August 10, 2023)
Billy Parker was excellent
– Harold H. (July 27, 2023)
I have worked with Billy Parker on two land transactions. He has been helpful on everything from the beginning to the end. He has helped to find property lines and also getting perc test done. Every time you call he answers or calls back shortly. We enjoyed working with him.
– Thomas T. (July 11, 2023)
We are so excited about our recent land purchased in Catawba NC with the help of our Land Broker, Billy Parker. Billy is such a great guy and he is very good at what he does. He helped us through the entire process and made it so easy. I highly recommend Billy if you are in the market to buy land.
– Susan L. (April 20, 2023)
Billy Parker has been great help overall with selling and current shopping for our next property purchase!
– Jodi T. (March 20, 2023)
Billy Parker is very professional and easy to work with. We have developed a good working relationship and I highly recommend his services in any real estate transaction.
– Tim R. (March 07, 2023)
I feared how quickly we would be able to sell this land. Then, we met Billy Parker. He immediately advertised our land both locally and nationally, culminating in many potential buyers. He let us know what to do and when. As a senior citizen, I really appreciated the simplicity with which he made the process. I don't know how he made the sale so easy and fast but I am truly happy we had the opportunity to work with Billy.
– Helen C. (February 21, 2023)
Billy is phenomenal. He is thorough and genuinely cares about people and their properties. He was with me every step of the way during my purchase. He didn't brush me off or ignore me. He made me feel valued and important. I believe he really is a nice person.
– Alivia H. (January 23, 2023)
Billy Parker worked hard to nationally market my property, highlighting my property's unique assets. Billy consistently offered honest and knowledgeable advice, which made me successful in selling my property within a short period of time.
– Karen K. (December 10, 2022)
Billy Parker is an incredible land broker in the Piedmont region of NC. He sold our land in Davidson County at full list price and always provides us with consultation when we have properties we're interested in buying but need a local market opinion. Could not recommend Billy and his team at National Land Realty more highly.
– Alexander R. (October 17, 2022)
Billy was excellent to work with from the very beginning. He came out to my home and met with my family. This was a family plot of land and discussed in detail what he could do and listened when we told him what we wanted. It was a very difficult piece of property to market, but he did an excellent job. He went above and beyond to market and sell the property. He even stayed with us after the sell to aid in any questions we had about taxes and making sure everything worked out as we had hoped. He is excellent at what he does, and I would use him again and again. Highly recommended.
– Richard L. (August 30, 2022)
Billy Parker is a knowledgeable land broker who enjoys what he does. He is quick to roll his sleeves up and do whatever it takes to get the job done. Billy was there from start to finish and guided us through the entire process.
– Jeremy S. (August 24, 2022)
Billy provided excellent customer service, great communication and follow through. All of the communication from start to finish was done in an efficient manner. Even when I did not expect to hear from him based on the regular business hours he was there to answer all of my questions. All communication was very transparent with the sellers agent so I wasn't asking for information that I should've had. It's clear to see with all things considered that Billy is a genuine professional.
– Marquis M. (July 25, 2022)
Billy Parker with National Land Realty is wonderful to work with on selling property. He's very knowledgeable about the process and walks you through every step clearly and efficiently. I truly appreciate him, his patience and help with the land sale.
– Vickie H. (July 09, 2022)
Billy Parker was not only very responsive and a real partner to us...he demonstrated incredible knowledge, skill, and wisdom in finding the right buyer...and ultimately getting a deal done that we (the sellers) were very happy with, as was our buyer! That is the textbook definition of a 5-star land broker. Thank you, Billy.
– Scott O. (May 10, 2022)
I just want to say that Billy Parker did a "Five Star" service with selling my property. He is very knowledgeable with land prices and was able to get a very good price for my land in a very short period of time. He is just a great person to deal with and I enjoyed working with him. You won't find anyone better than Billy.
– Randal V. (April 14, 2022)
Billy was fantastic to work with.
– Sam M. (April 12, 2022)
Billy Parker performed very well in marketing my property and stayed within close communication throughout the entire process. He provided great advice and was very helpful to me! I have already recommended him to others.
– Barry B. (March 28, 2022)
Billy Parker's professionalism was without a doubt the best we have ever encountered. He kept us up to date on regards to the selling of our property at Sweetwater Falls at all times. We would recommend both National Land and/or Billy to anyone that was interested in buying or selling land in North Carolina.
– Paul B. (March 14, 2022)
Everything! Billy is personable, willing to facilitate, help, work with, explain, take the time to listen/discuss etc. Billy is one of the people! No arrogance, a good, good man!
– John M. (March 11, 2022)
Billy Parker at National Land came out with all the necessary gear willing and ready to work hard for us. I found Billy to be very knowledgeable about land as I watched him utilize all his resources to make a quick sale of our property. I recommend everyone buying or selling land to trust Billy as their land broker, I have witnessed his capabilities and professionalism first hand.
– Peggy B. (March 02, 2022)
Billy helped us sell our land and was awesome to work with.
– David C. (February 25, 2022)
Billy Parker went above and beyond helping with the purchase of new property! He will definitely be our guy in future endeavors of new land purchases.
– Jodi T. (February 07, 2022)
I would like to express my 5-star experience with Mr. Billy Parker who works for National Land Realty. First of all, Billy has the most respectful and pleasant personality of any Broker we have dealt with. Right off the start from the first meeting, Billy put our best interest as his first priority, listening to what we said while writing notes. He took his weekends to show us over 17 properties and had it all mapped and planned out ahead of time. Billy's skills, knowledge and resources were the right combination for making this land purchase possible. Billy found us our perfect property that wasn't even on the market; that says a lot about his resources and work ethic. Billy also assisted us in our financing needs, connecting us with Landline Lending while performing all the land tasks that needed to be performed. All the way to the closing table, Billy was always available or on site working hard for us to make sure we were satisfied with all the details of buying land. Billy should have a 10 star review, but 5 star is the limit. Thanks National Land Realty for your endless resources and top notch Land Brokers.
– Andy B. (January 31, 2022)
Billy was super helpful through the experience by helping answer every question that came up. We felt zero pressure and Billy was clear that he wanted to not just help us find land ... but help us find the RIGHT land. We were pleased with each of the options he showed us. I would recommend Billy to anyone looking for real estate. - Erin Culbert
– Erin C. (December 22, 2021)
I had the best experience working with Mr Billy Parker, he turned out to be the best land broker we could have asked for. He went above and beyond all our expectations to even bring an ATV and side by side to look at the properties, he found us our dream property and we will be forever grateful. Billy will be recommended to all our friends, he is now part of our family.
– Danielle H. (December 21, 2021)
I purchased property Billy Parker had listed. The agent immediately responded to my online request with information and kept me up to date throughout the entire process.
– Lucus D. (November 30, 2021)
Your agent, Billy Parker went over and beyond our expectations as far as an agent! He helped us in every way we needed! He stayed with us right up to the signing and checked to make sure everything was done right! Valuable agent you have in your company!
– Larry M. (October 07, 2021)
I agreed to meet with Billy Parker about selling my land. Billy arrived with equipment and his sleeves rolled up ready to work. After seeing this I decided to let him list my properties. He put together a land tour 360 map and a marketing plan where my property was published on dozens of internet real estate sites. Billy was there to work the land and he also met with zoning to lay out the home site. He sold the land for me quickly at the price I wanted. If you're looking to sell land, I highly recommend Billy as your Land Broker.
– Larry C. (September 27, 2021)
Billy was a big help; he took the time to meet at the coffee shop and explained the process and walked us through the process start to finish. It was a real pleasure working with Billy Parker.
– Aaron W. (September 01, 2021)
Billy Parker was my land broker; he did an absolutely great job. He kept me informed and did all the leg work. He is very personal and I would recommend him to anyone. Thanks, Billy for all you do.
– Clinton C. (August 18, 2021)
Billy Parker was very communicative and available throughout our entire buying process. We didn't realize how much work goes into buying a property, but Billy worked hard as our broker and made things run smoothly all the way to closing. He helped us out every step of the way. Very good experience.
– Shawn C. (May 21, 2021)
We had Billy Parker as our Broker. We have nothing but good things to say about Billy Parker. He is very professional and very friendly. He made sure we were happy with the house and gave us confidence in what we were buying. He constantly checks in and ensures that we are 100% satisfied and 100% sure that we are making the purchase we will be happy with for years to come. Thank you, Billy.
– Monica C. (May 17, 2021)
The agent took a very frustrating situation and turned it into a pleasant trouble free experience. The final outcome was excellent and much better than I expected before making contact with this agent. He was honest and very professional while being personable and friendly. He had extensive knowledge of his trade and took charge of the transaction and was diligent to keep me informed of the progress. The only thing I did was sign a few documents which he explained thoroughly and made simple and easy with no problems. I am very pleased with the agent and his service and would recommend him to anyone needing assistance in a real estate transaction.
– Steve B. (March 25, 2021)
Billy Parker is an outstanding land broker. He is knowledgeable of the industry and extremely responsive. He kept us informed during the entire process and answered all of our questions. He will not disappoint!
He was able to get an executed contract within 72 hours!
Highly recommended!
– Timothy G. (March 23, 2021)
I enjoyed working with Billy Parker throughout the entire experience. He made land buying very simple. He was honest, fair and professional. He actually identified a small hurdle or two before we needed to deal with them, which made it very helpful having him serve as agent. I recommend Billy and look forward to working with him again on my next land purchase.
– Kurt C. (March 22, 2021)
Billy Parker was great to work with. My husband and I had been looking for land (10+ acres) for quite some time, and most land realtors would not even respond to questions regarding the land they had listed. We connected with Billy on one property we were initially interested in, and though it wasn't the one for us, Billy would call frequently to check in on how our search was going, and always let us know when he had new properties coming available. Billy knew my frustration and was determined to help us find exactly what we wanted! Now, because of his help, we are the proud owners of almost 30 acres. Billy maintained consistent communication through the closing process, and even checked in a couple of times since closing as well. He made himself available and was professional and kind. We won't be needing any more land anytime soon, but we will definitely be recommending Billy to everyone we know!
– Ashley H. (March 17, 2021)
Our realty agent with National Land Realty, Billy Parker was as focused on all of all our questions and needs at any time during the transaction as any one could ask for, he was professional and personable. Billy responded to any concerns promptly and diligently, if he did not have the answer, he would find out and get back with us promptly, thru out the whole process. We would highly recommend him, and his realty company to anyone who has a parcel of land they would be interested in selling. To sum up, it was a total pleasure, and memorable experience.
– Robert B. (January 22, 2021)
Billy Parker is an outstanding realtor. He went above and beyond in his working with me to find and then purchase a property. He is very professional and responsive to questions. I would highly recommend him for land purchases.
– Mike M. (January 15, 2021)
Billy took a genuine interest in helping locate a property to meet our needs. He was friendly, thoughtful and extremely helpful in showing properties allowing us to eliminate properties while creating greater clarity throughout our search. I felt he was determined to find our property. I would highly recommend him to anyone seriously interested in locating a mountain property. Through this search we found a new friend, not just an agent.
– Ed O. (October 10, 2020)
I was able to walk a property over recently with Billy Parker and it was a great showing. He took all the time we needed to see it and answered all my questions.

He was upfront about a few known issues on the land which I really appreciated. We've stayed in touch since and I look forward to working with him in the future!
– Grant T. (September 04, 2020)
Billy Parker was a fantastic agent. We never felt rushed during our walkover, he was very knowledgeable on the land and the surrounding area. Very professional and extremely easy to work with. Can't say enough about how great and easy he made the whole experience. Would love to keep working with him in the future.
– Nick H. (September 04, 2020)
Billy Parker and National Land were a pleasure to work with. Billy went above and beyond as my agent. Living 12 hrs away was difficult for me to get things done but Billy would make sure it was easy. Thank you Billy Parker and National Land- please don't hold it against us for sending all our friends your way.
– Greg G. (September 02, 2020)
Billy Parker is very informative and was eager to assist me with my needs. I look forward to working with him in the future
– Jim M. (August 31, 2020)
Land by State
Land Professionals by State