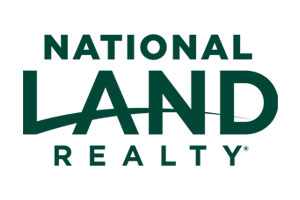 Close
Contact Billy Parker
Fill out the form to the right and click "Send" to contact Billy.
Billy Parker joined National Land Realty after building years of experience with marketing and advertising in the outdoor television industry as an independent contractor. Billy has a passion to keep land as it should be, finding the right fit for each individual is something he prides himself with. When it comes to land, everyone has a need and Billy works hard to connect his clients with the property they desire. Whether it be agriculture, residential, commercial, or recreational land, Billy covers all categories and has the resources & knowledge to assist buyers and sellers across the state.
Billy lives in Statesville, North Carolina, with his wife, Laura, and daughter, Evie. In his free time, you can catch Billy working on his farm, enjoying the outdoors, or fishing the river for smallmouth bass.
I purchased property Billy Parker had listed. The agent immediately responded to my online request with information and kept me up to date throughout the entire process.
– Lucus D. (November 30, 2021)
Your agent, Billy Parker went over and beyond our expectations as far as an agent! He helped us in every way we needed! He stayed with us right up to the signing and checked to make sure everything was done right! Valuable agent you have in your company!
– Larry M. (October 07, 2021)
I agreed to meet with Billy Parker about selling my land. Billy arrived with equipment and his sleeves rolled up ready to work. After seeing this I decided to let him list my properties. He put together a land tour 360 map and a marketing plan where my property was published on dozens of internet real estate sites. Billy was there to work the land and he also met with zoning to lay out the home site. He sold the land for me quickly at the price I wanted. If you're looking to sell land, I highly recommend Billy as your Land Broker.
– Larry C. (September 27, 2021)
Billy was a big help; he took the time to meet at the coffee shop and explained the process and walked us through the process start to finish. It was a real pleasure working with Billy Parker.
– Aaron W. (September 01, 2021)
Billy Parker was my land broker; he did an absolutely great job. He kept me informed and did all the leg work. He is very personal and I would recommend him to anyone. Thanks, Billy for all you do.
– Clinton C. (August 18, 2021)
Billy Parker was very communicative and available throughout our entire buying process. We didn't realize how much work goes into buying a property, but Billy worked hard as our broker and made things run smoothly all the way to closing. He helped us out every step of the way. Very good experience.
– Shawn C. (May 21, 2021)
We had Billy Parker as our Broker. We have nothing but good things to say about Billy Parker. He is very professional and very friendly. He made sure we were happy with the house and gave us confidence in what we were buying. He constantly checks in and ensures that we are 100% satisfied and 100% sure that we are making the purchase we will be happy with for years to come. Thank you, Billy.
– Monica C. (May 17, 2021)
The agent took a very frustrating situation and turned it into a pleasant trouble free experience. The final outcome was excellent and much better than I expected before making contact with this agent. He was honest and very professional while being personable and friendly. He had extensive knowledge of his trade and took charge of the transaction and was diligent to keep me informed of the progress. The only thing I did was sign a few documents which he explained thoroughly and made simple and easy with no problems. I am very pleased with the agent and his service and would recommend him to anyone needing assistance in a real estate transaction.
– Steve B. (March 25, 2021)
Billy Parker is an outstanding land broker. He is knowledgeable of the industry and extremely responsive. He kept us informed during the entire process and answered all of our questions. He will not disappoint!
He was able to get an executed contract within 72 hours!
Highly recommended!
– Timothy G. (March 23, 2021)
I enjoyed working with Billy Parker throughout the entire experience. He made land buying very simple. He was honest, fair and professional. He actually identified a small hurdle or two before we needed to deal with them, which made it very helpful having him serve as agent. I recommend Billy and look forward to working with him again on my next land purchase.
– Kurt C. (March 22, 2021)
Billy Parker was great to work with. My husband and I had been looking for land (10+ acres) for quite some time, and most land realtors would not even respond to questions regarding the land they had listed. We connected with Billy on one property we were initially interested in, and though it wasn't the one for us, Billy would call frequently to check in on how our search was going, and always let us know when he had new properties coming available. Billy knew my frustration and was determined to help us find exactly what we wanted! Now, because of his help, we are the proud owners of almost 30 acres. Billy maintained consistent communication through the closing process, and even checked in a couple of times since closing as well. He made himself available and was professional and kind. We won't be needing any more land anytime soon, but we will definitely be recommending Billy to everyone we know!
– Ashley H. (March 17, 2021)
Our realty agent with National Land Realty, Billy Parker was as focused on all of all our questions and needs at any time during the transaction as any one could ask for, he was professional and personable. Billy responded to any concerns promptly and diligently, if he did not have the answer, he would find out and get back with us promptly, thru out the whole process. We would highly recommend him, and his realty company to anyone who has a parcel of land they would be interested in selling. To sum up, it was a total pleasure, and memorable experience.
– Robert B. (January 22, 2021)
Billy Parker is an outstanding realtor. He went above and beyond in his working with me to find and then purchase a property. He is very professional and responsive to questions. I would highly recommend him for land purchases.
– Mike M. (January 15, 2021)
Billy took a genuine interest in helping locate a property to meet our needs. He was friendly, thoughtful and extremely helpful in showing properties allowing us to eliminate properties while creating greater clarity throughout our search. I felt he was determined to find our property. I would highly recommend him to anyone seriously interested in locating a mountain property. Through this search we found a new friend, not just an agent.
– Ed O. (October 10, 2020)
I was able to walk a property over recently with Billy Parker and it was a great showing. He took all the time we needed to see it and answered all my questions.

He was upfront about a few known issues on the land which I really appreciated. We've stayed in touch since and I look forward to working with him in the future!
– Grant T. (September 04, 2020)
Billy Parker was a fantastic agent. We never felt rushed during our walkover, he was very knowledgeable on the land and the surrounding area. Very professional and extremely easy to work with. Can't say enough about how great and easy he made the whole experience. Would love to keep working with him in the future.
– Nick H. (September 04, 2020)
Billy Parker and National Land were a pleasure to work with. Billy went above and beyond as my agent. Living 12 hrs away was difficult for me to get things done but Billy would make sure it was easy. Thank you Billy Parker and National Land- please don't hold it against us for sending all our friends your way.
– Greg G. (September 02, 2020)
Billy Parker is very informative and was eager to assist me with my needs. I look forward to working with him in the future
– Jim M. (August 31, 2020)
Land by State
Land Professionals by State