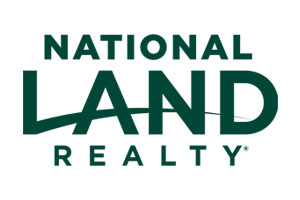 Bill Patton joined the National Land Realty team of Land Professionals in April 2023, bringing with him over 30 years of property management experience. Before coming to National Land Realty Bill worked for Fogelman Properties in Memphis, TN, for 16 years. He received Bachelor's Degrees in Agricultural Economics and Real Estate/Mortgage Finance from Mississippi State University. Bill is also a Certified Property Manager from the Institute of Real Estate Management (IREM) and a member of the National Wild Turkey Federation and Ducks Unlimited. He was the IREM Memphis Chapter President in 2007 and the Regional Vice President of the Year for Fogelman Properties in 2015. In his free time, Bill enjoys hunting, working on his farm, playing golf, and attending Mississippi State football games. He and his wife, Kerri, are based out of Collierville, Tennessee.
I have known Bill Patton for many years. We have had multiple business dealings and Bill has always been fair and honest. It's refreshing for someone to do what they say they're going to do.
– Rhett K. (May 15, 2023)
I've worked with Bill Patton for 15+ years and I couldn't say enough great things about his professionalism and transparency. I would highly recommend Bill!
– Dave R. (May 15, 2023)
I highly recommend Bill Patton for your real estate needs. He is reliable, trustworthy and most of all a highly competent real estate professional. He will be responsive and communicate in a timely manner. Bill will represent you with integrity and care. He will exceed your expectations from start to finish.
– Linda P. (May 15, 2023)
I strongly recommend Bill Patton for all of your land needs! Watching him work with clients and properties for over 15 years has shown me there is no one more trustworthy or diligent in solving for a clients needs.
– Melissa S. (May 11, 2023)
Land by State
Land Professionals by State