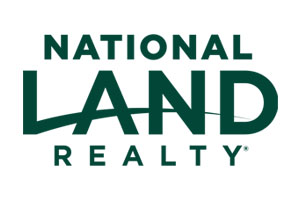 Arthur has been in the real estate industry for 30 years and was previously employed with Hazlehurst Lumber Company before beginning his career at National Land Realty. He received a BS in Forestery and brings a great deal of expertise in timber and wildlife management to our company.
Arthur and his wife, Jill have been married for 36 years. They have two children, Jarrett and Judd. Arthur is an avid deer and gator hunter and is a NASCAR fan.
Good man; should be realtor of year.
– Joe G. (July 08, 2022)
– Judson E. (June 28, 2018)
– Stephen B. (March 21, 2018)
Archie is a great agent with a good knowledge of land sales~~as he's an enthusiastic outdoorsman, as well as a good salesman.
– Joan E. (July 25, 2017)
My agent was the greatest and I feel this way because he answered all my concerns and if it was something he did not know, he would find the answer and get back with me as soon as he got the information instead of just telling me what he thought. He was very clear with all that he explained to me and always was there when I had a question or concern.
– Nelson W. (July 24, 2017)
Land by State
Land Professionals by State